In so many ways I'm not suited to being a stay at home parent! I'm terrible at cleaning, I have a tendency to be antisocial and I thrive on deadlines! I'm a master procrastinator. The longer I leave things the bigger they get. Then I don't do other things that I want to do because I've got this big backlog of things I 'need' to do. Instead I waste time binge watching TV series on Netflix or playing silly games on my phone. I convince myself that I just need a break. That's true but I'm also being lazy and avoiding doing things I genuinely like doing for no particular reason!
So, with all that in mind here is a round up of spring activities for kids. I can get these things crossed off my list and get on with other things! (Like making my nephew's birthday present that was due three weeks ago! At some point I may go through and add extra detail but on the whole I think they're fairly self explanatory

This post contains amazon affiliate links which means if you buy something I get a small advertising fee at no extra cost to you.
Spring Play dough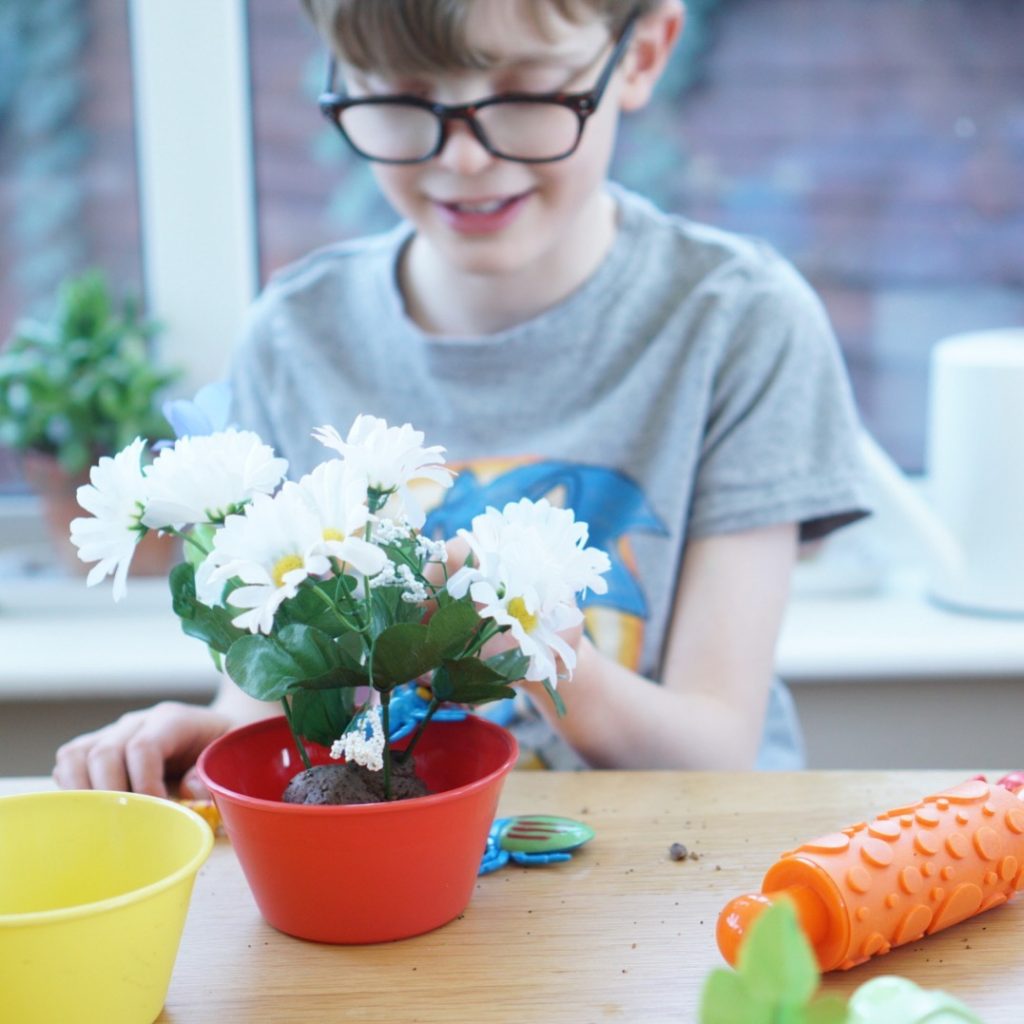 This really popular, both kids played with it all through March. I wrote about it here
Rabbits and chicks sensory play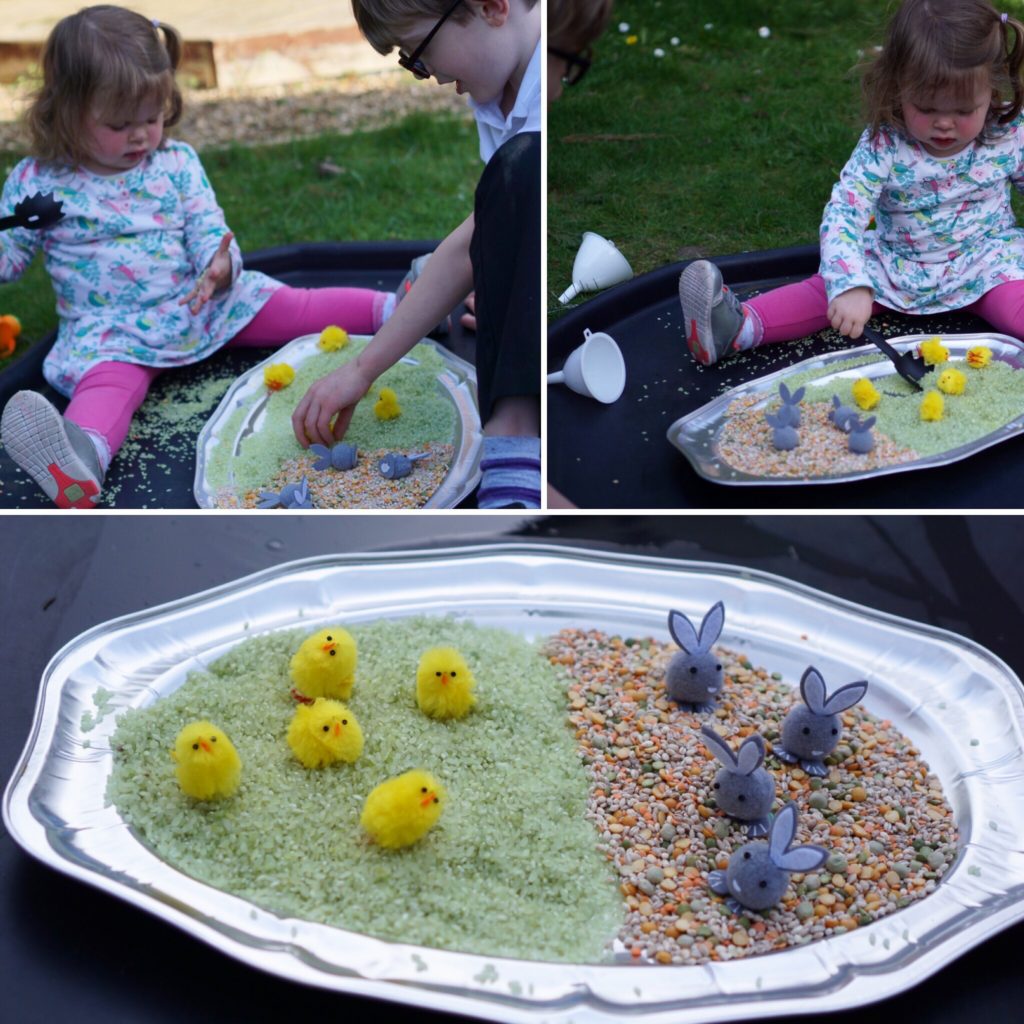 The green  side is rice dyed with food colouring and other side is 'soup and broth mix' that I found at the back of the cupboard. The bunnies and chicks were from Poundland's easter range. It was really interesting to see the different ways the children interacted with this. The big one created a complicated game with the bunnies trying to steal the farmer's vegetables. The little one made a mess!