I love spring especially the way the flowers seem to suddenly appear. For March's play dough set I wanted to bring some of that indoors because, let's face it, the weather's been a bit rubbish!! I was inspired my this Spring Play Dough Set from Mama Papa Bubba.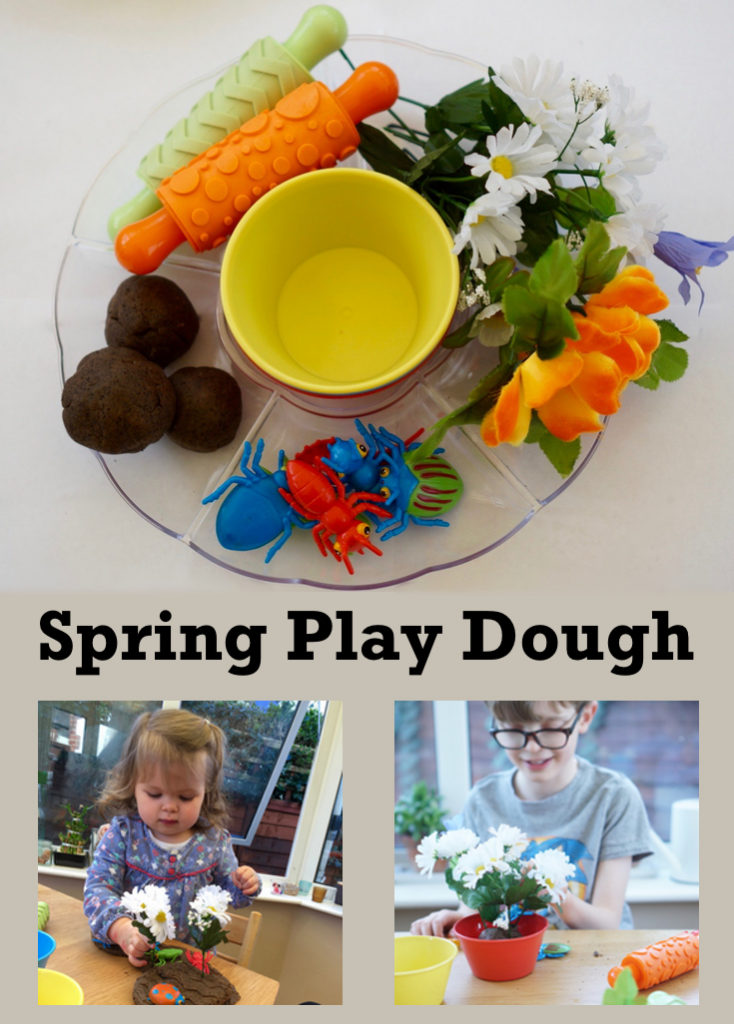 Contents
Soil Play dough.

I use this recipe from Counting Coconuts . If you've not bought it before, cream of tatar can be found in the baking section of any supermarket.
To make it look like soil I waited until it was cool then kneaded in about a tablespoon of ground coffee. This has given it a really lovely grainy texture – but also means that it leaves bits of ground coffee everywhere.
On my Facebook page people have also suggested using cocoa powder or making up a pot of coffee and using that instead of the water.

Fake flowers. I got these from Wilkos and cut them up. This can leave a sharp edge so you might want to try and get individual flowers or tape the ends off.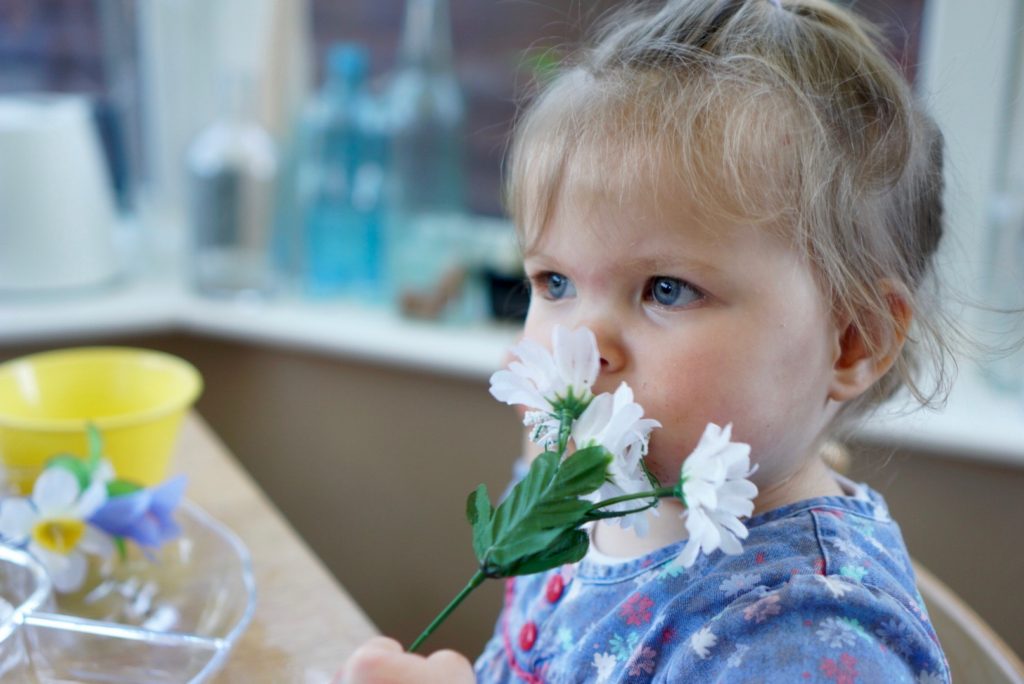 Plastic insects. We already had these Melissa and Doug ones. (This is an affiliate links which means if you click on the link and buy something I get a small advertising fee at no extra cost to you. )
Plastic Bowls. I decided to use bowls instead of plant pots because I couldn't find any coloured plant pots.
Textured play dough rollers from The Dotty Dough Factory  (This one isn't an affiliate link – but I highly recommend their play dough and tools)
How did we get on?
Both children have really enjoyed playing with it. For E it was a good chance to talk about the changes in the seasons. We talked a bit about bulbs and seeds and about how different insects behave in the winter.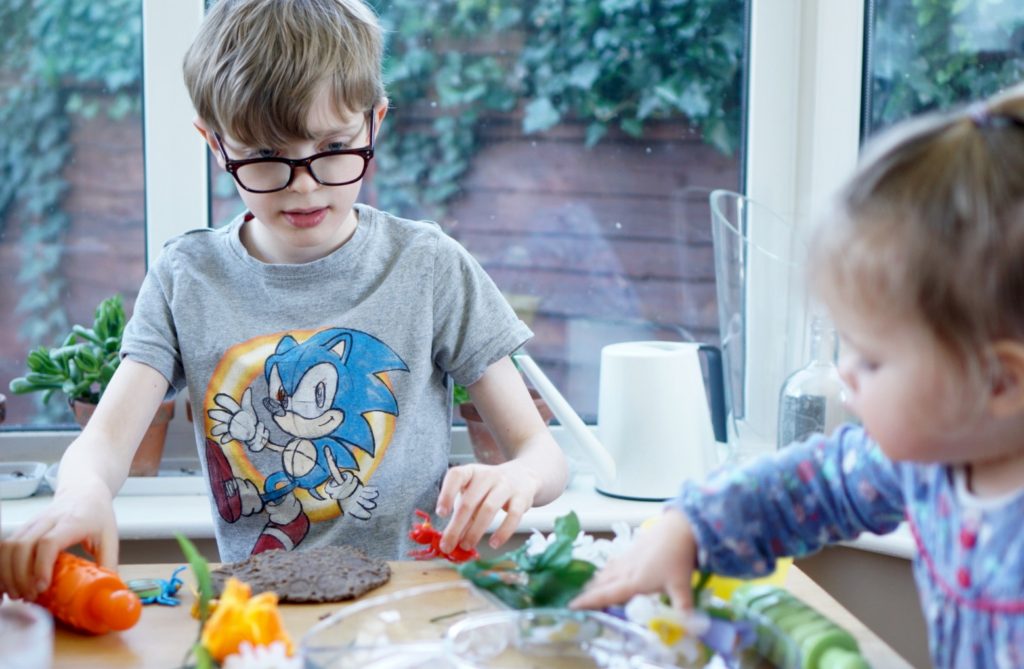 My house permanently smells of coffee which is obviously awesome 🙂
More ideas