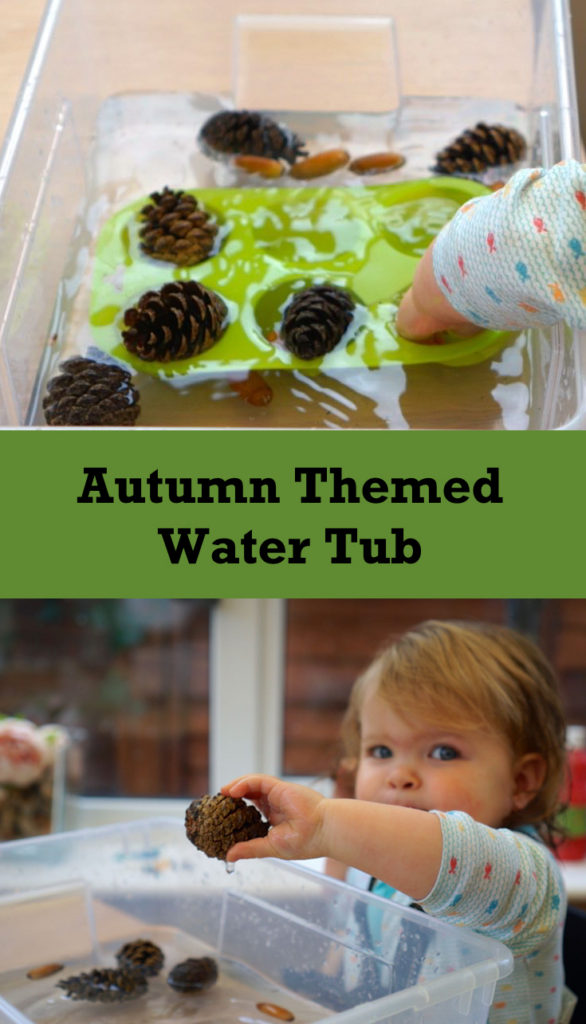 Did you see my post on our Autumn Sensory Tub? I find our sensory tubs get about a week's worth of play out of them unless I change them around a bit. So this morning, when Little Miss was trying to climb up my leg so she could wash her hands, I had a bit of a brainwave.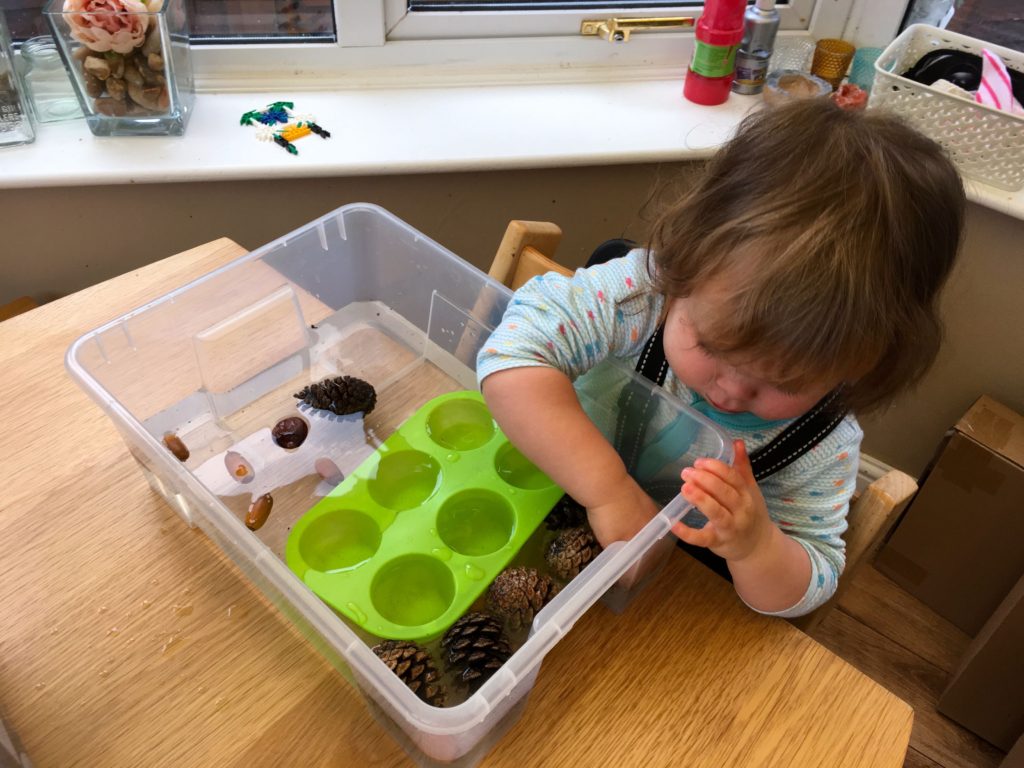 Contents
I basically took everything that wasn't a leaf or made of cardboard out of the Autumn tub and put it in water
Water
Muffin tray
Acorns
Pinecones
Conkers
If I'd have thought about it fresher leaves would have worked well too but the ones we have are a bit brown and dried out now.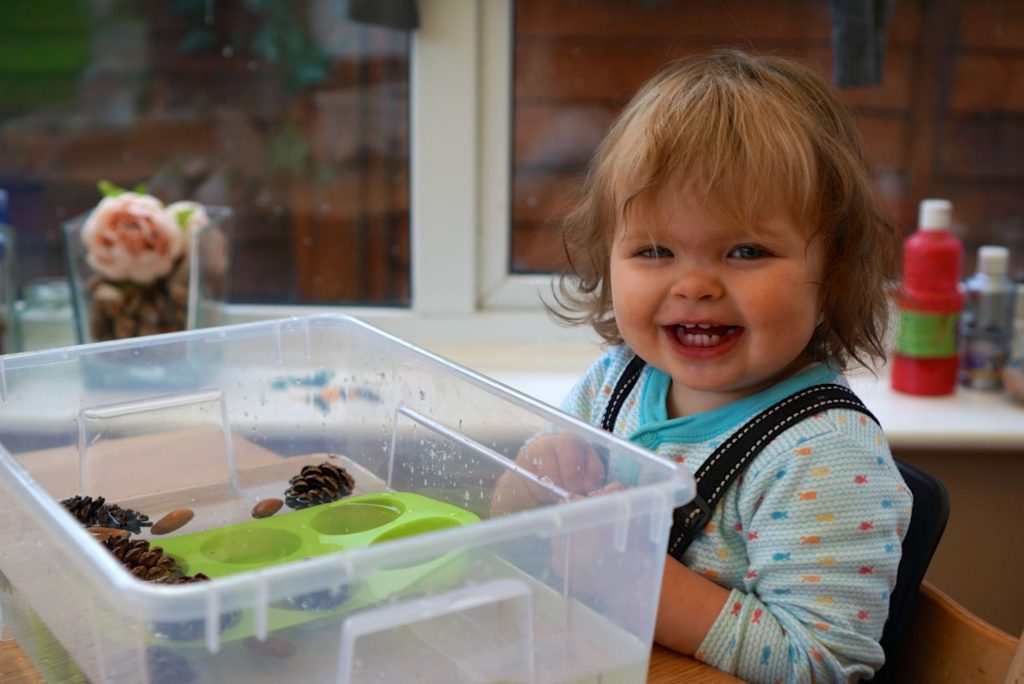 Suffice to say – she loved it. We could do with a shallower tub if we're going to play on the table like this – but I wasn't really prepared for water play on the floor!
If you haven't tried sensory tubs with toddlers I go into much more detail in the Autumn Tub post.
Tidying Up
I have learnt that it's really good to ask Little Miss to help me tidy up once she's bored of something. I'm not naive enough to think this is going to make much difference to her willingness to help when she's older – I have a 7 year old who loved helping when he was little too! But, at the moment, she likes doing it so it actually extends the playing time. It also gives me a chance to repeat some simple language which is great for her speech development.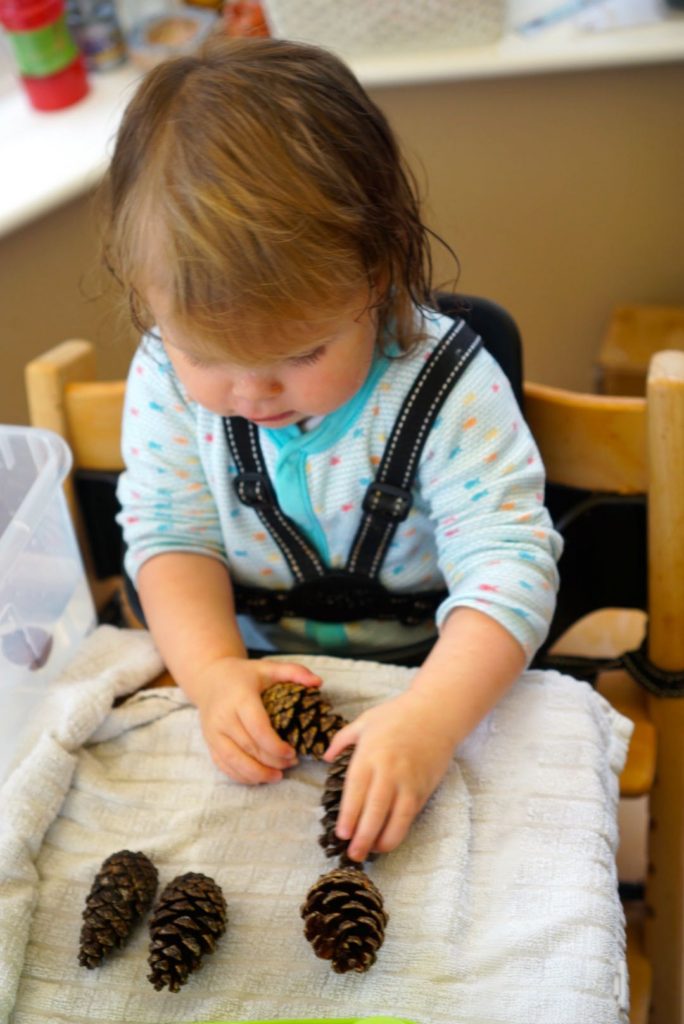 If you've got any other ideas of what we can do with these autumn bits before they go in the compost bin I'd love to hear them. You can comment here or I'm on Facebook, Twitter or Instagram.  (Click the boxes on the side bar)