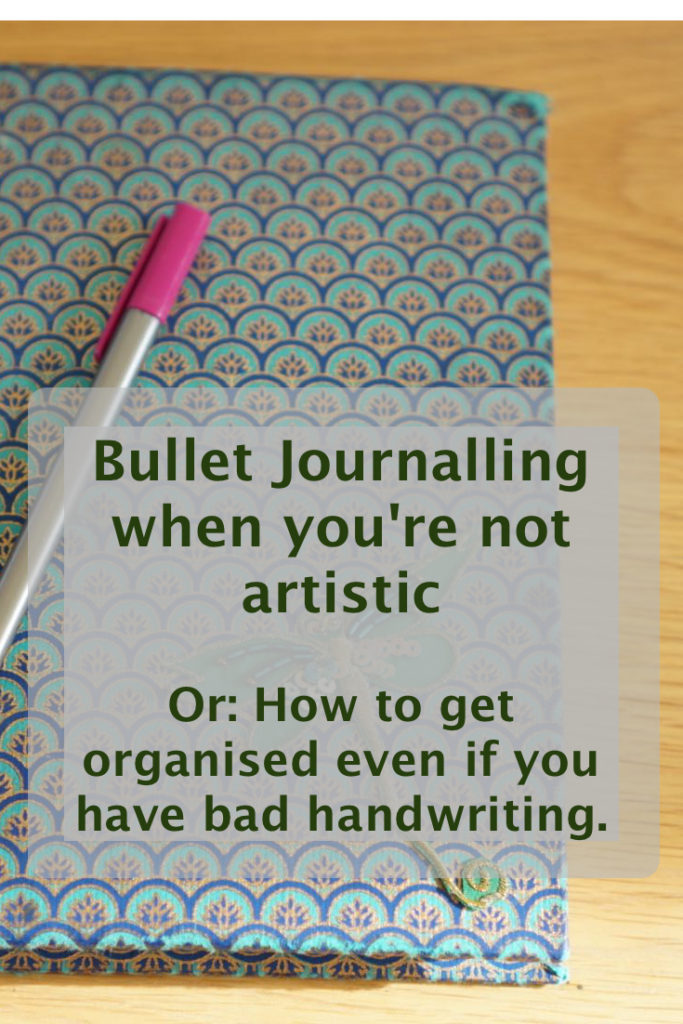 Have you seen pictures of bullet journals on pinterest or instagram? They are pictures of beautiful notebook pages with gorgeous handwriting and hand drawn doodles. To me they are equally inspiring and terrifying!
If I'd seen these first I wouldn't have started. I'm a lefty and while I can write neatly it doesn't come naturally, I can't draw free hand, and to be honest I don't really have time for another hobby!
The concept was developed by  Ryder Carroll and you can watch the get started video here. As a lifetime list maker and permanent diary failure I love the idea.
Since this is about bullet journalling I thought I'd use bullet points (original!)
Why it works for me
You start with a blank book – this means that I don't have pages and pages of blank space when I've lost the book (and/or the plot) – I've got nothing for May, June or August but it doesn't matter, with an actual diary this bothered me!
If your list for the day is really long it doesn't matter – again I found this a problem with a dated diary.
General notes, to do lists, packing lists (current food Big Brother is prepared to have in his lunch box) all go in the same book with the day to day diary – and you don't run out of space!
You can adapt the way you use it as you go – I started with monthly then daily lists – now I have a weekly section as well.
I can use up the pretty notebooks I've been hoarding – the advice is use an plain notebook that will fit in your bag and so on but mine mainly stays at home I'm fine with using pretty ones!
It really doesn't matter if you don't do it every day (or every month) Currently I have months where I've kept up with it for the whole month – I'm hopeful for October!!
What I do
I definitely advise you watch the video but here's the basics of what I do
Keep an index – this is really important (I honestly can't believe that I never thought of this before!)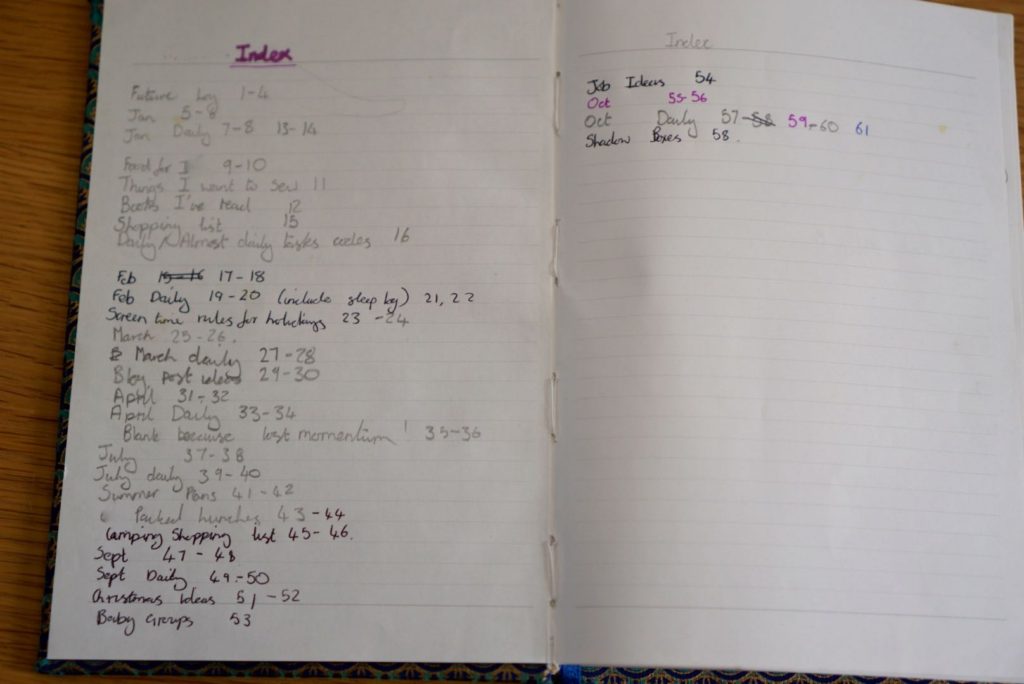 Give pages headings, number the pages and write them in the index
Future log – I have two double pages for the whole year – I haven't found this overly useful but next year I'm going to remember to write birthdays in it!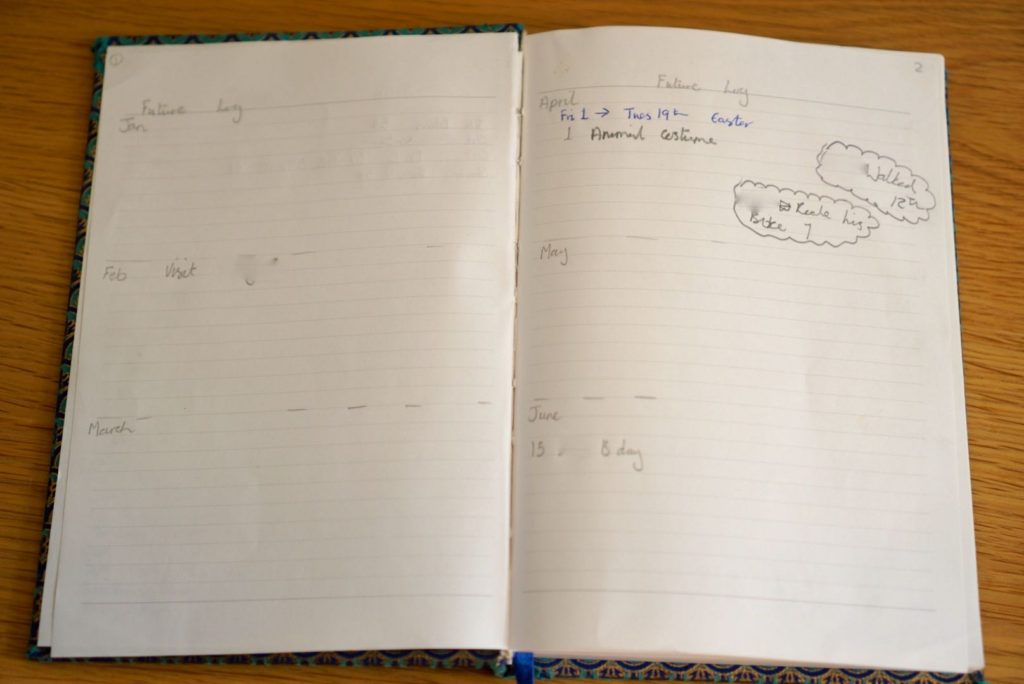 Monthly log – there are loads of fancy ways you can do this I just write the numbers and the days in the margin and then jot anything down. On the joining page I write a list of things to do – it really doesn't take as long as you think it will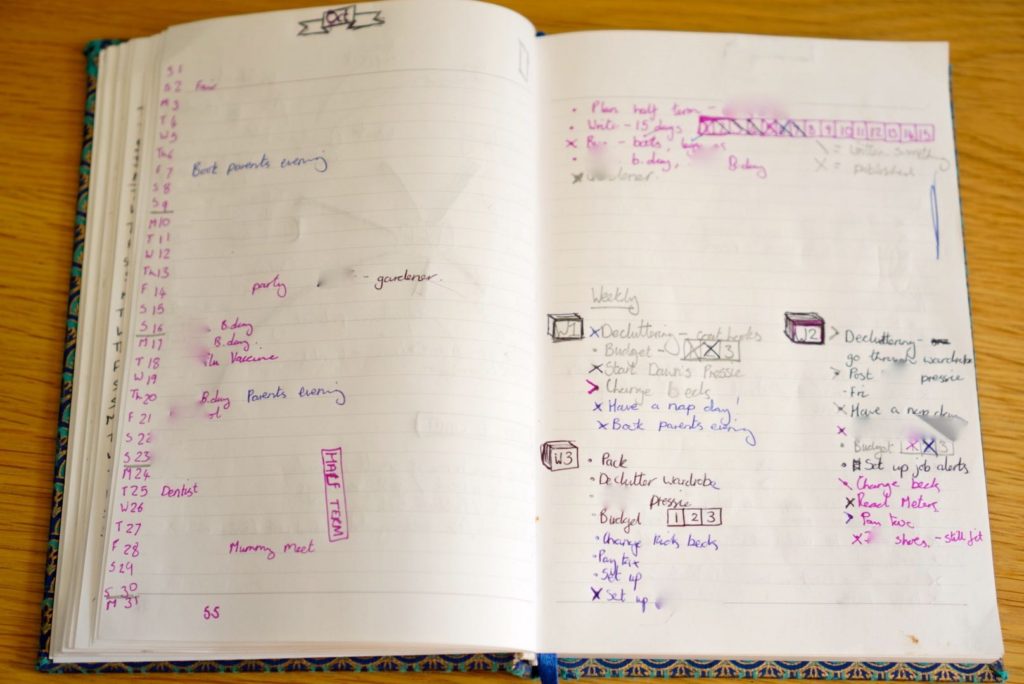 Daily log – this is just a dated to do list I cross the bullets if they're done. (You can also use this as a for Journal type entries but I'm not great at keeping up with those!)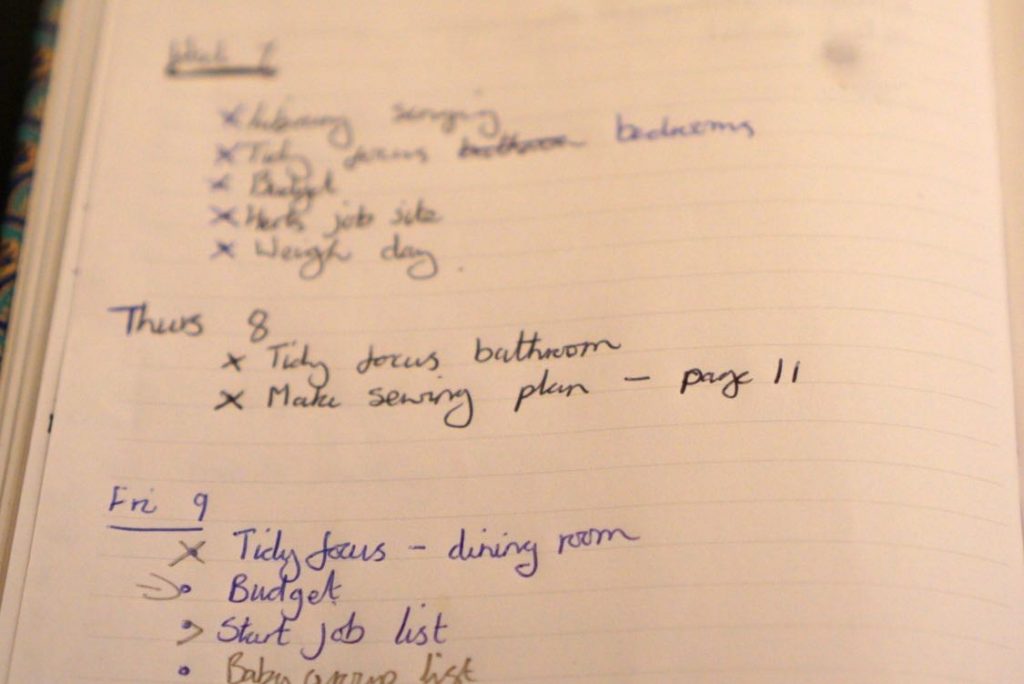 Any other lists I just pop on the next blank page and put in the title in the index
And there you have it – scribbly handwriting and all- it's definitely not as pretty as lots you'll see but really useful for a busy mum – and I definitely would have found it useful when I was teaching.