This is starting to turn into a series! I tried to write a long post about the different steps to learning times tables with ideas for each stage – but it ended up being really dull! So instead I'm sharing a game we've been playing.

Times Table Stack
(I didn't invent this game – if you search for 'bump game' in pinterest you will find hundreds of versions. We prefer to 'stack' rather than 'bump' but the process is the same.)
You need
1 piece of paper with 12 circles on
A 12 sided dice or 2 ordinary dice
Yes we actually have a 12 sided dice (my husband was/is a proper nerd) Also I am aware that 1 dice is a die but it looks weird to me!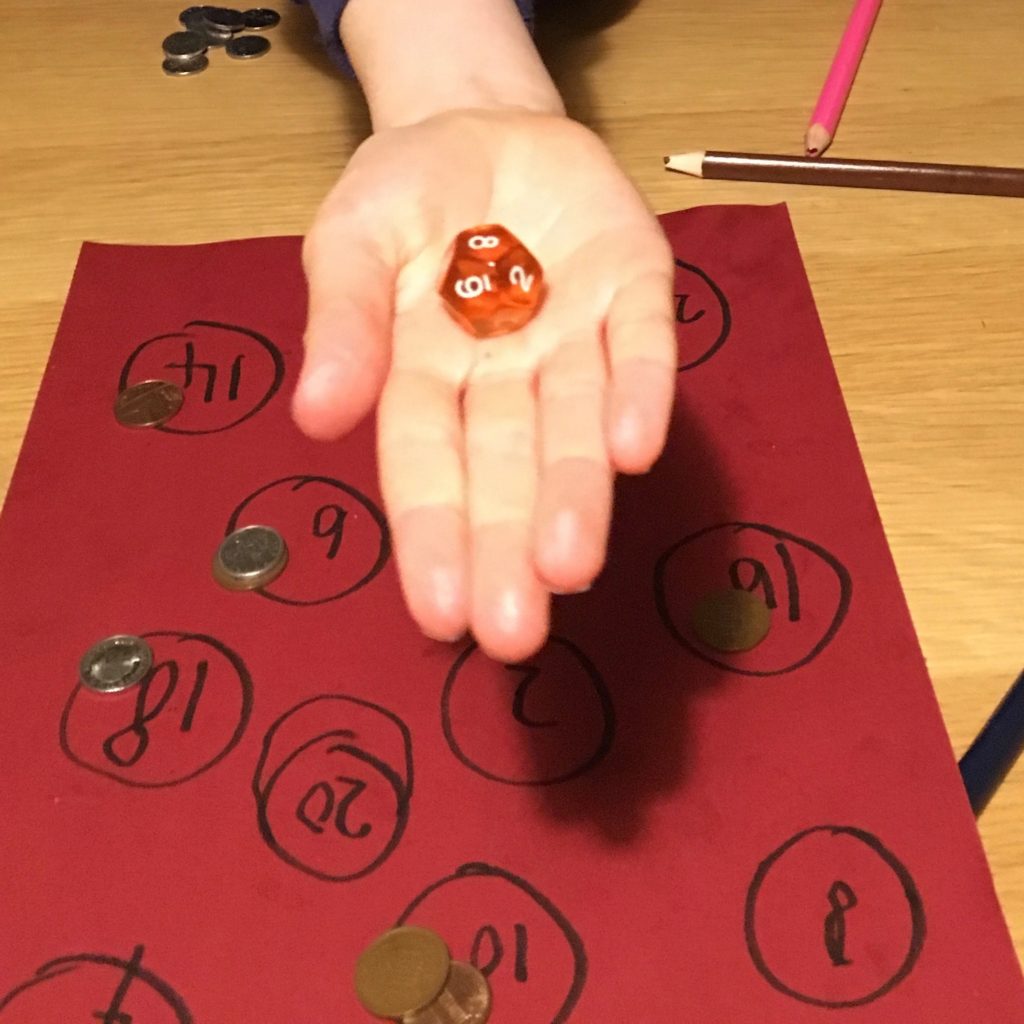 Two sets of  around 15 counters
We used 1ps and 5ps – you could use drought game pieces or 'connect four' pieces etc. If you don't have exactly 15 it doesn't matter as long as you have the same number each.
Instructions
Ask the child to write the answers to which ever times table you are practising randomly in the circles
You can skip this stage if you want and print out a game board but it's quite nice for the child to make their own plus it is a good way to 'warm up'
Take it in turns to roll the dice and multiply the number on the dice by whatever times table you are practising. Place your counter on the answer.
If the answer already has a counter on it stack it on top.
When you have both  used all of your counters the game is over
 Count up the number of circles with your counter on the top. (The winner is the one with the most – or the least, or whatever you want really 😉 )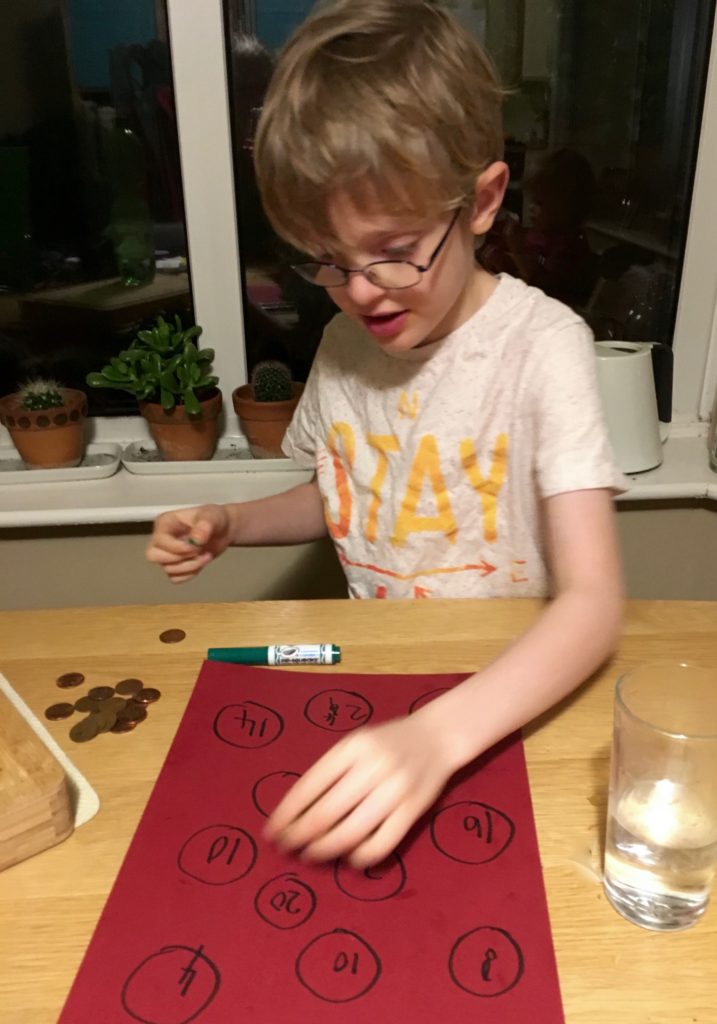 Hints and Tips
Currently in the UK children are expected to know by heart times tables up to 12×12 – check with your child's teacher which ones to focus on. In general I would start with 2s,10s, 5s then the rest in order starting from 3s
This game works best if the child at least knows  some of the times table already – if they're really struggling write out the times table so they can refer to it – it will still help their memory.
As the 'other player' it's good to describe out loud how you've got your answer – e.g. 7×2 – well I know 5×2 is 10, so 6×2 must be 12 so 7 x 2 must be 14.  You can also pretend you can't figure out the answer at all. (Don't do this every time or the game is really dull!!)
More ideas
Other posts I've written on Homework
My Homework Help Pinterest board