This is February's sensory box. Obviously it's not still February and I don't think this is really a sensory box but luckily my 'boss' is 20 months old so I reckon I'll get away with it! If you follow me on Facebook or Instagram you probably already know everything you need to know  about this box!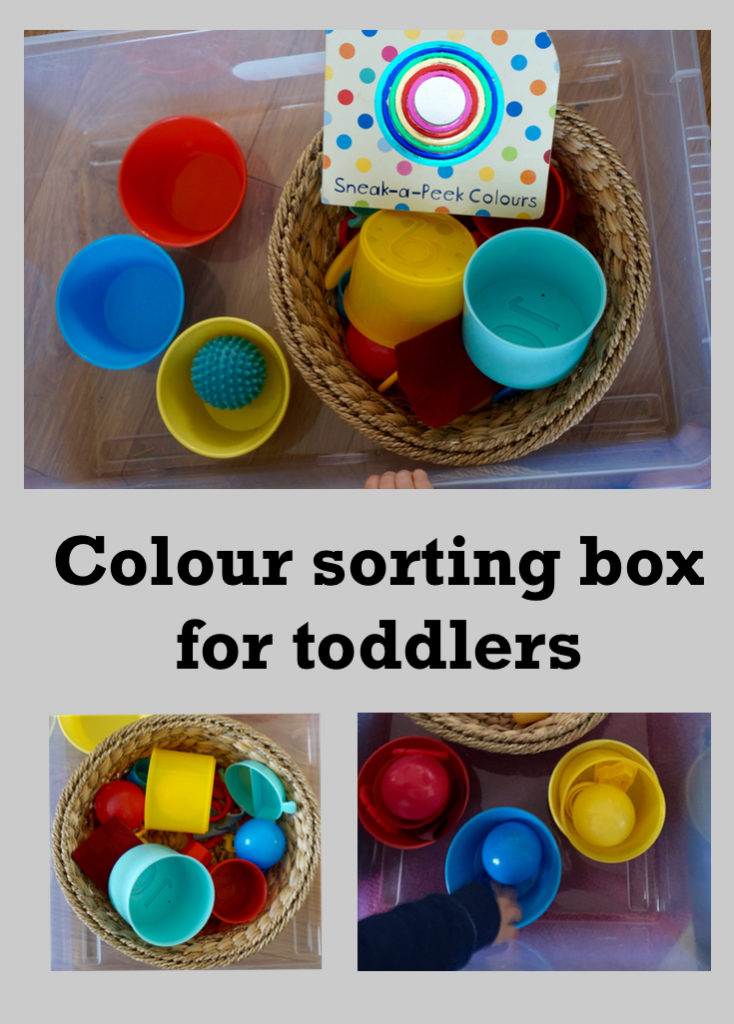 Little Miss has recently become aware of colours. Well kind of – she thinks everything is red – but she seems to understand that red is a way to describe things. So I decided to see if I could help her along.
Contents
Coloured bowls (I got these in a set from Tesco)
Rattan bowl – this is the one I used for her treasure basket, a clear bowl would work just as well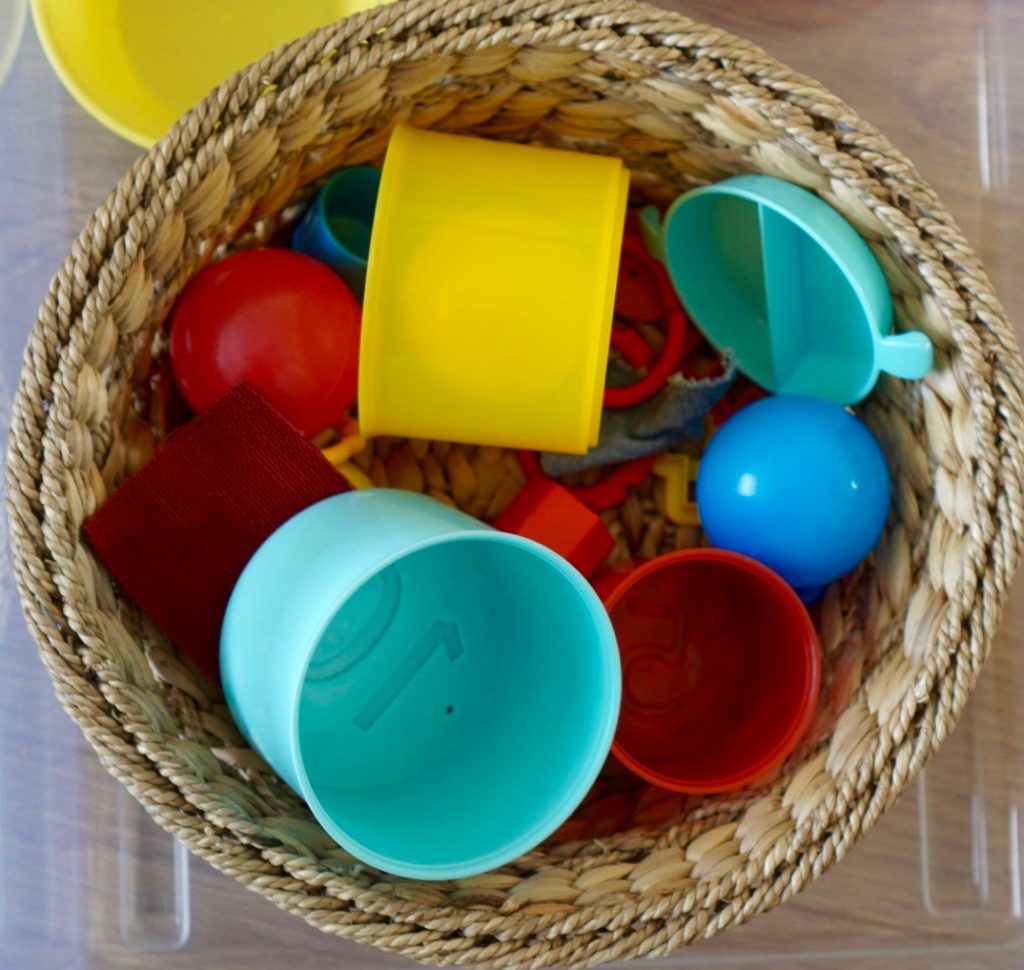 Random coloured plastic stuff  (mainly toys). I aimed for things that were one solid colour to make it as simple as possible.
Sneak a Peek Colours. (This is an affiliate link which means if you click on the link and buy something I get a small advertising fee at no extra cost to you.) This is a really sweet little book. There's a colour on each page and you're supposed to look through the hole to find examples of the colour.