For February's play dough set I wanted to use the stones that Little Miss liked so much in the Arctic Animal box. I found this idea and decided to make a whole  play dough construction kit.

Contents
Play dough – this is the recipe I use.
Stones – these are polished stones but any old stones will do
Sticks (from the garden)
Pasta
Milk bottle lids
Glass pebbles
Play dough tools – I went for rolling pins, knives and scissors. Play dough tools are great for developing cutting skills because they're totally blunt so safe for little ones.
How did we get on? 
(Thanks to Karen from Two Tiny Hands for the heading suggestion 😉 )
As expected Little Miss was basically uninterested in the 'point' of the set! She likes to push things into play dough and to be honest it doesn't really matter what I give her with play dough at the moment.
She was however, very excited by the scissors. Up until this point she's rarely been allowed to touch scissors so she obviously thinks they are things of wonder!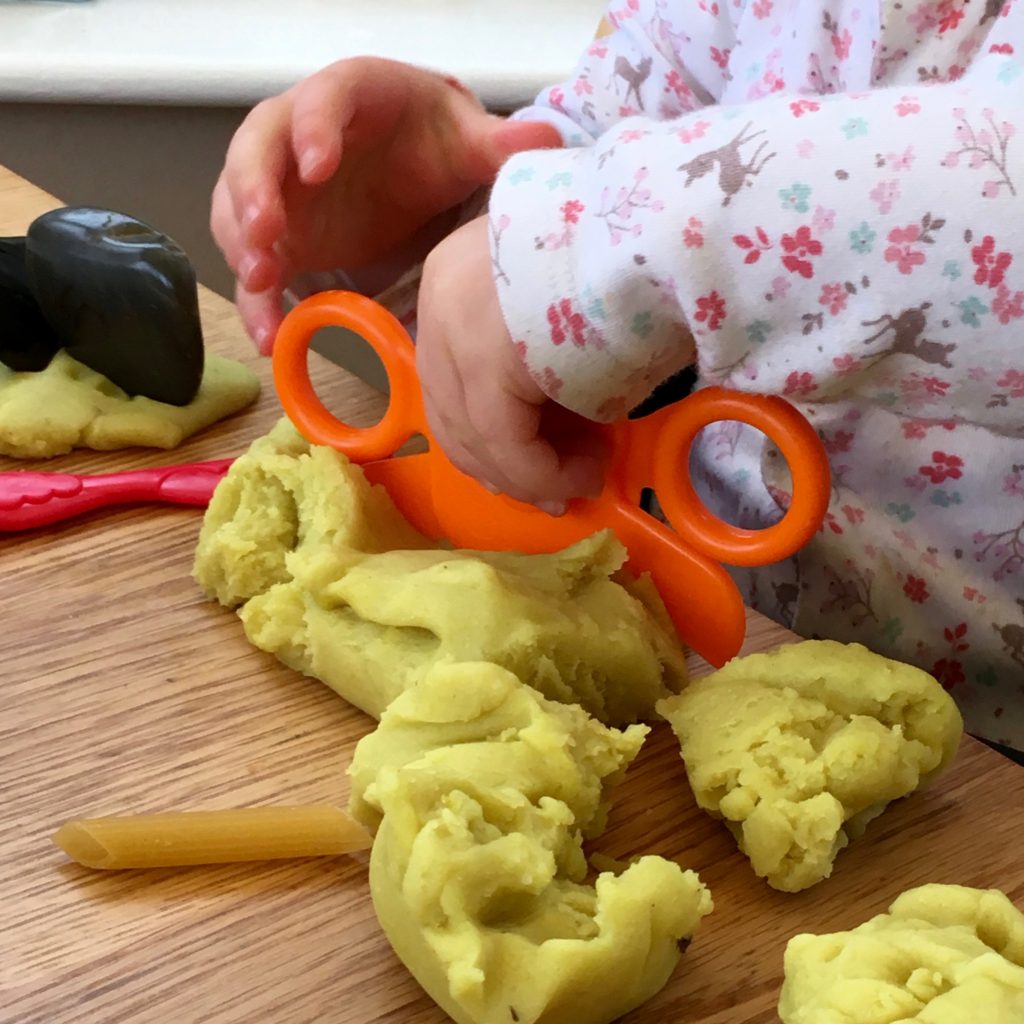 E on the other hand really went for it. We've made various structures and had some great discussions. Since it's half term having an activity they will both do together is a major plus. 🙂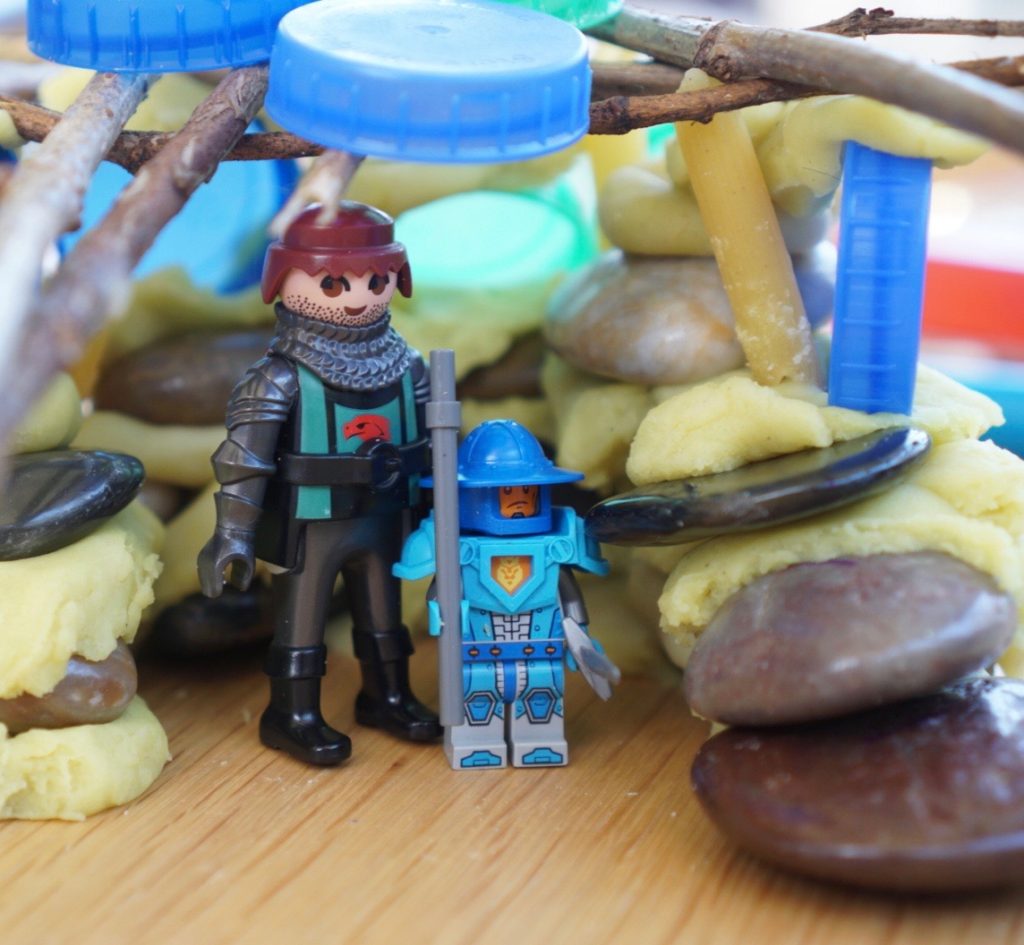 More ideas