Wow half term really killed my the blogging roll I was on! I've got a few nearly finished posts so I'm hoping to get some more up this week so do keep checking back – or sign up for the RSS feed to never miss a post!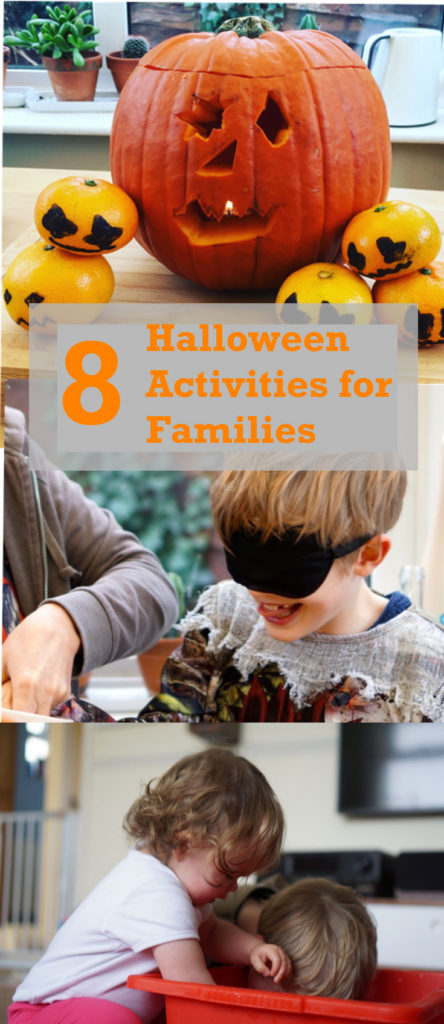 I realised 2 days ago that E was imagining a fun halloween themed event! One of the things we love about him, and that we're desperately trying to hold onto, is that he is super enthusiastic about everything – its a great contrast to Mr B. and my cynical selves!
Obviously I immediately started hunting on pinterest for ideas and got also got some great suggestions from my Facebook followers. I tried to keep it fairly simple – because there was no notice – plus it's only us. I try (and sometimes succeed) to teach my children that you can make fun with what you have – that was definitely how I was raised.
Books
Twin Mummy Yummy shared this idea on Instagram so we gathered up the books we could find that were vaguely halloweeny and E sat and read them in full costume when he first got up.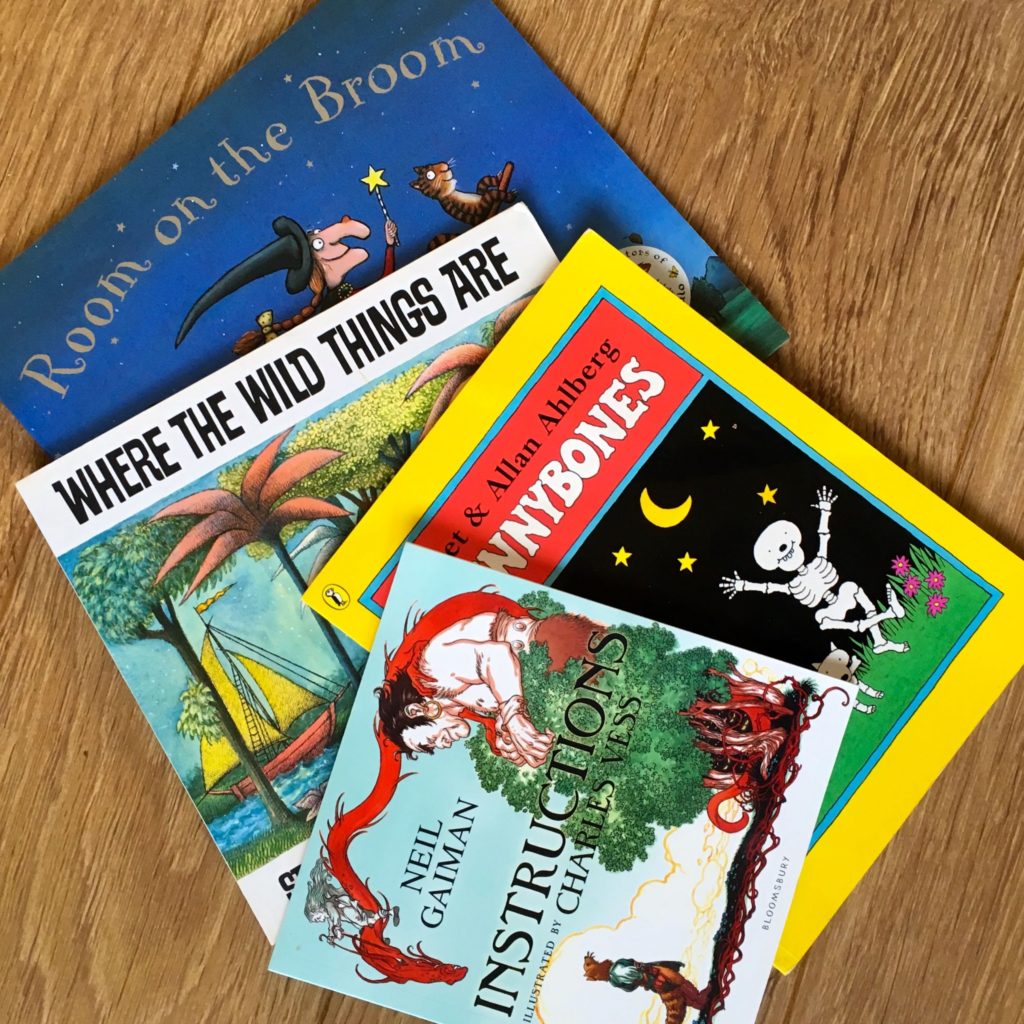 Breakfast
E. apparently saw this idea in a supermarket somewhere! I managed to avoid 'redoing it properly' and he was pretty impressed with himself. It's just plain yoghurt on a Weetabix with cheerios (supermarket's own versions of both obviously 😉 )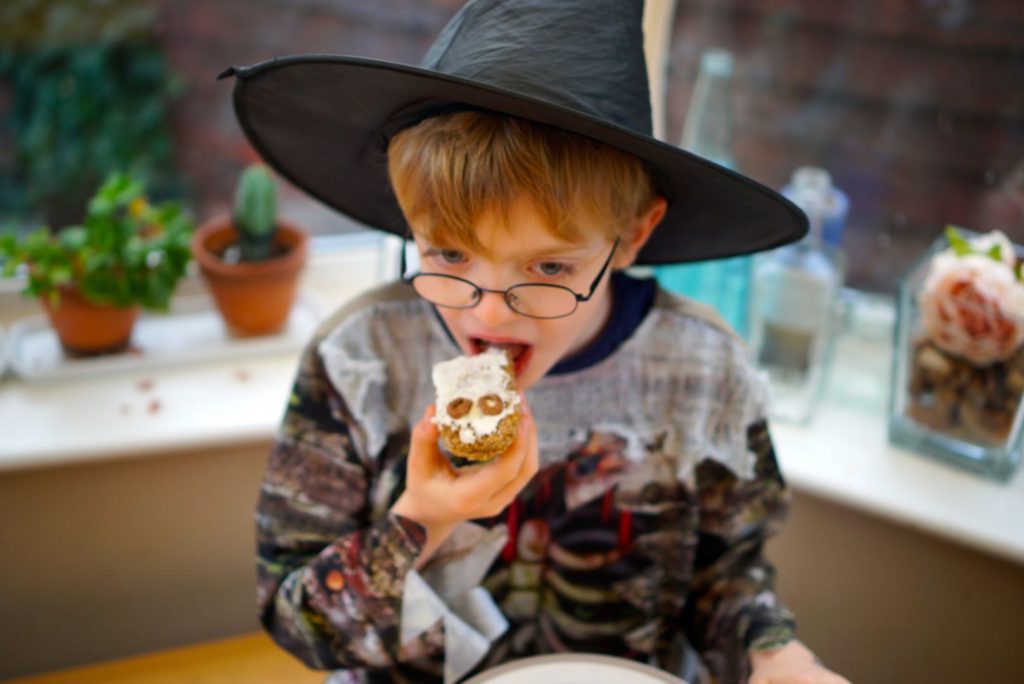 Spider sandwiches 
This was one of my pinterest finds.  They were really simple and E was really impressed! You make up a round of sandwiches (ours were peanut butter and jam). Cut them out with a circle cookie cutter and use pretzel sticks for legs. I dotted on jam for the eyes. (Here's the original)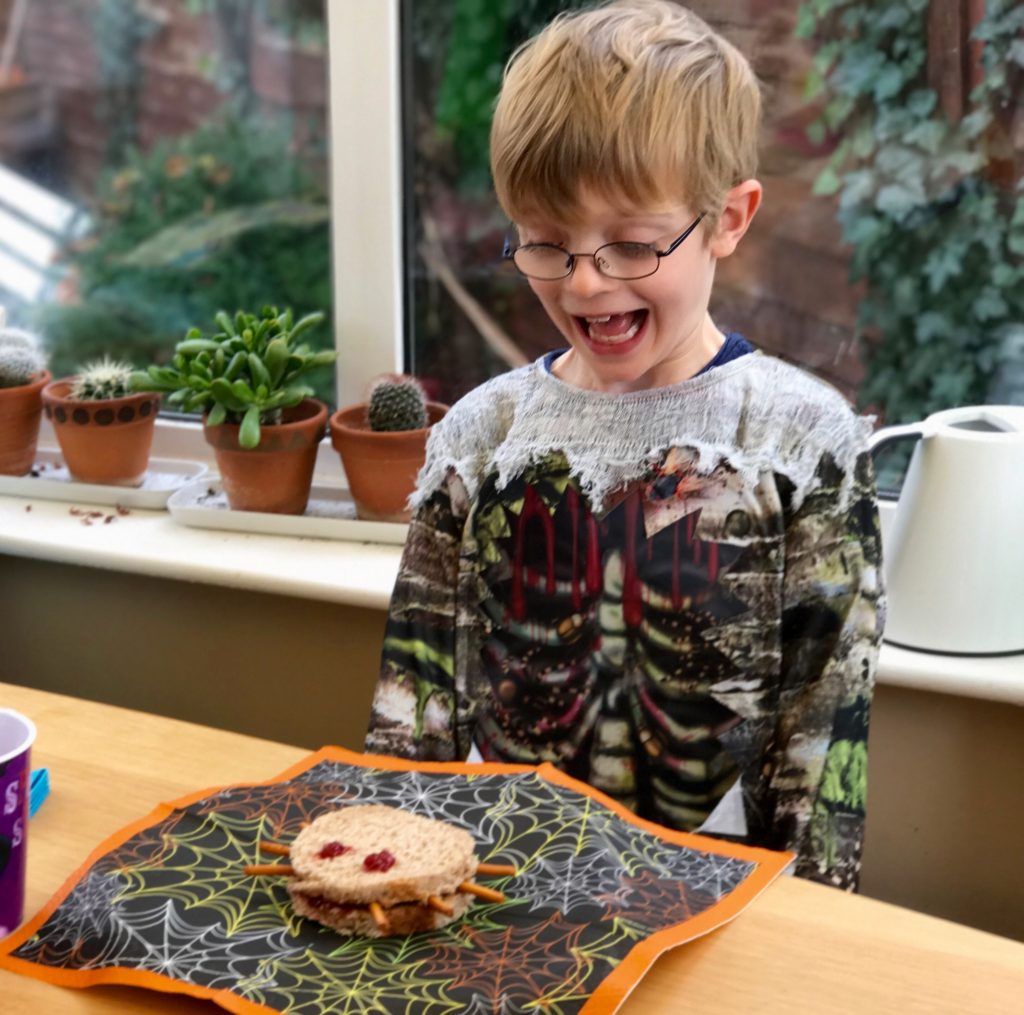 Satsuma pumpkins
One of my friends suggested this. It's great because there's no food waste and is easy enough for children to do on their own. You have to play around with pens to find one that will work  – we found a thick permanent marker was the best. E is looking forward to having one in his lunchbox tomorrow!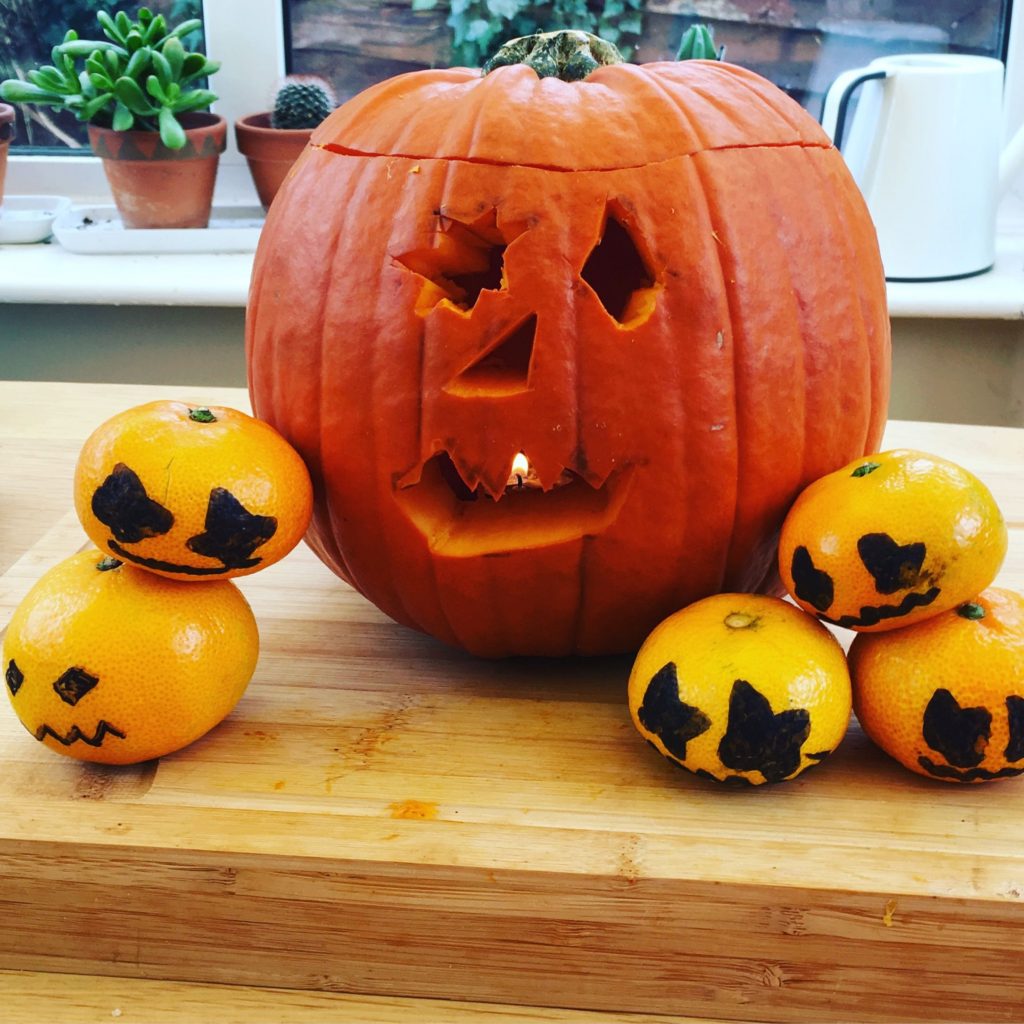 Apple Bobbing
I remember doing this as a child – I didn't remember that it is basically impossible. Mr B. was the only one who actually succeeded! E. eventually managed it with a bit of help and Little Miss looked at us like we were crazy and kept putting her hands in the water to help us get them out.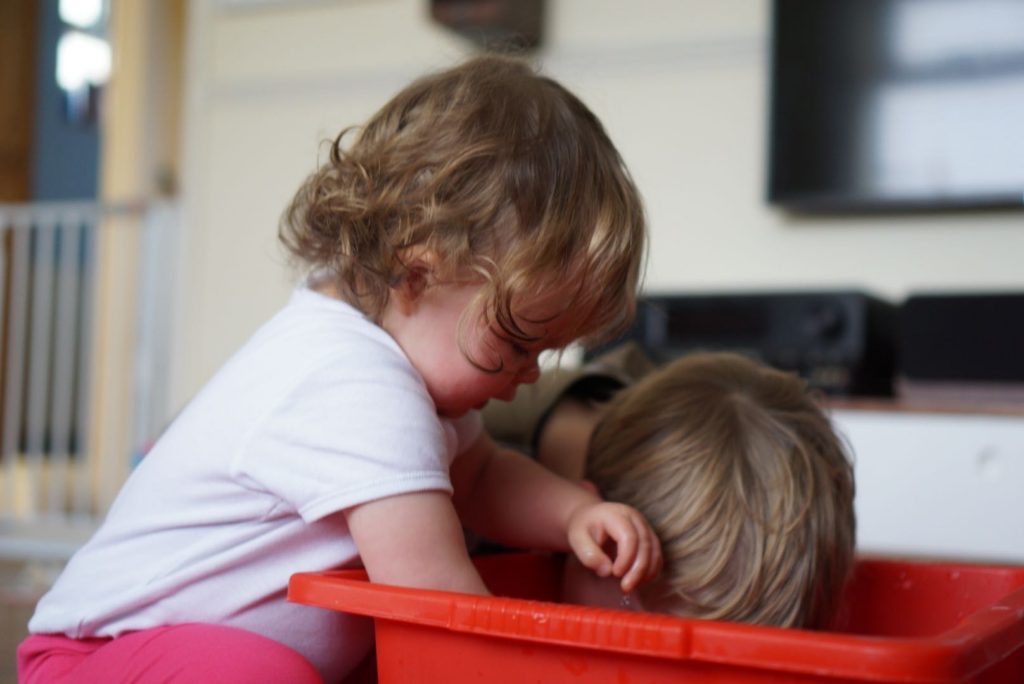 Mystery food 
We did this as children too. In hindsight I didn't need to look on pinterest I could have just phoned my mum! We blindfolded E and then told him a tale of finding a house in a forest full of witches' remains! He said he was, "100% terrified". This was the funniest thing we've done for a while. He hated it and loved it! We used this list for ideas. We had: spaghetti for brains, dried apricots for ears, peeled grapes for eye ball, pretzels for boney fingers, and sliced banana for tongues. We didn't have any special boxes but a blindfold probably added to the scare factor.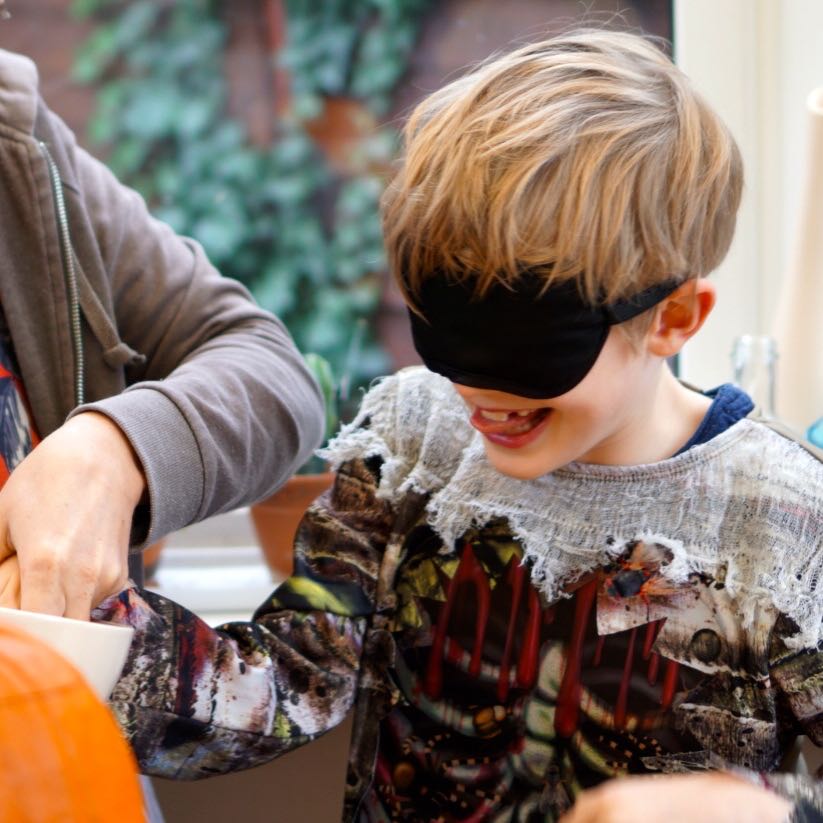 Ghost Pizza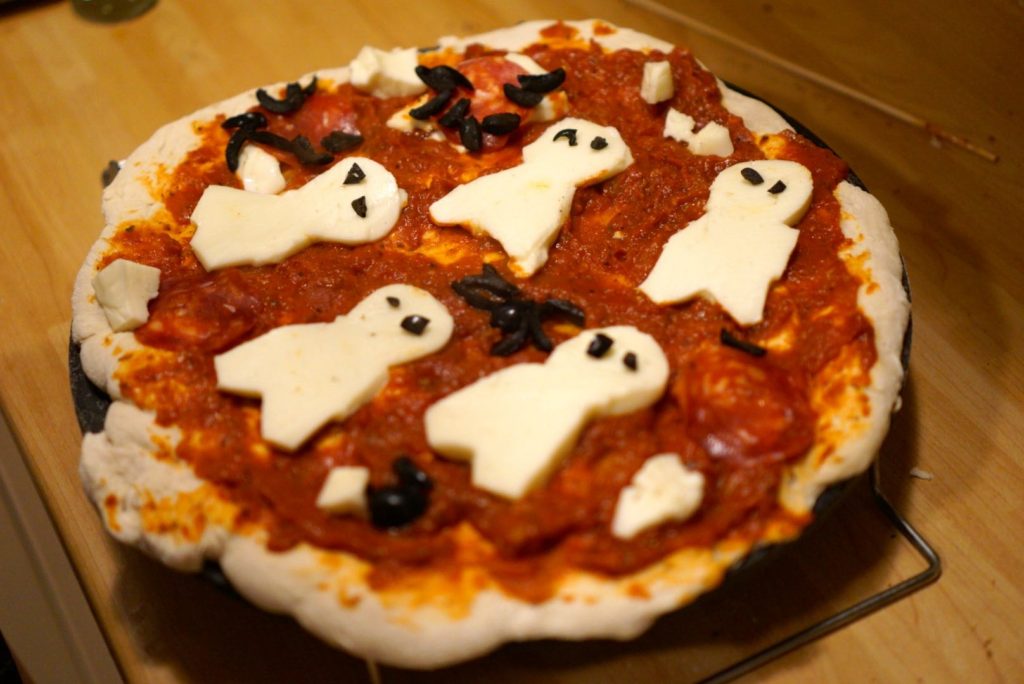 I'm so glad  E. helped make these because they looked better before we cooked them! Obviously they needed less cheese – but who wants less cheese on a pizza?!? If I was doing it again I'd make more spiders and bugs and not worry about the ghosts.  Inspiration here and here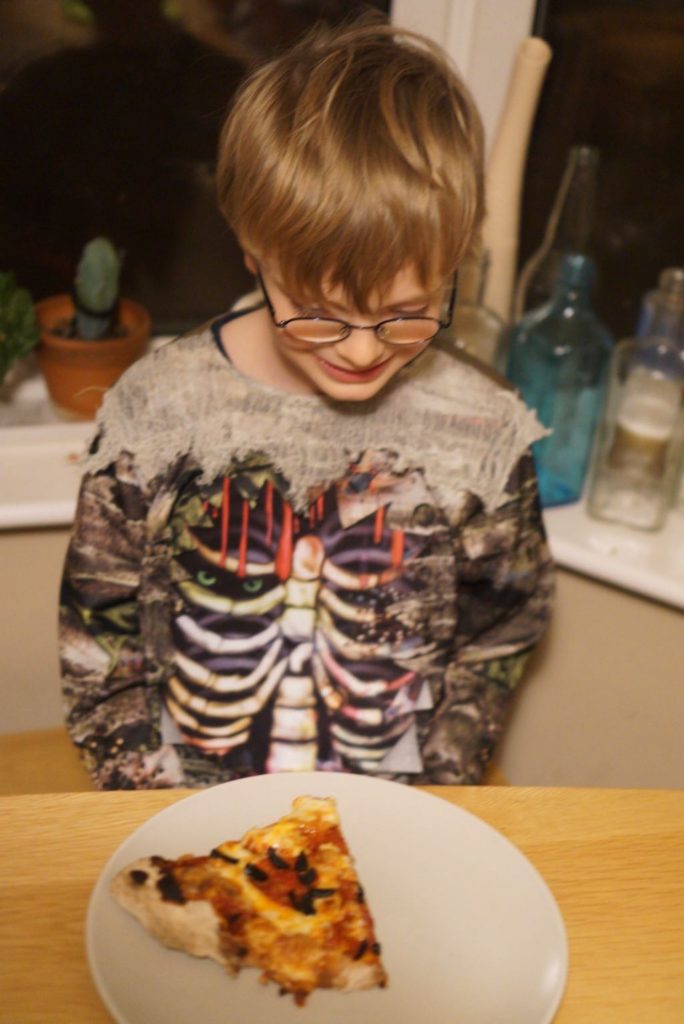 Witches Brew (Jelly)
I made up a pack of green jelly and dropped  jelly worms and vampire teeth into it. It looked awesome! It turns out neither of my children actually like jelly but you can't win them all.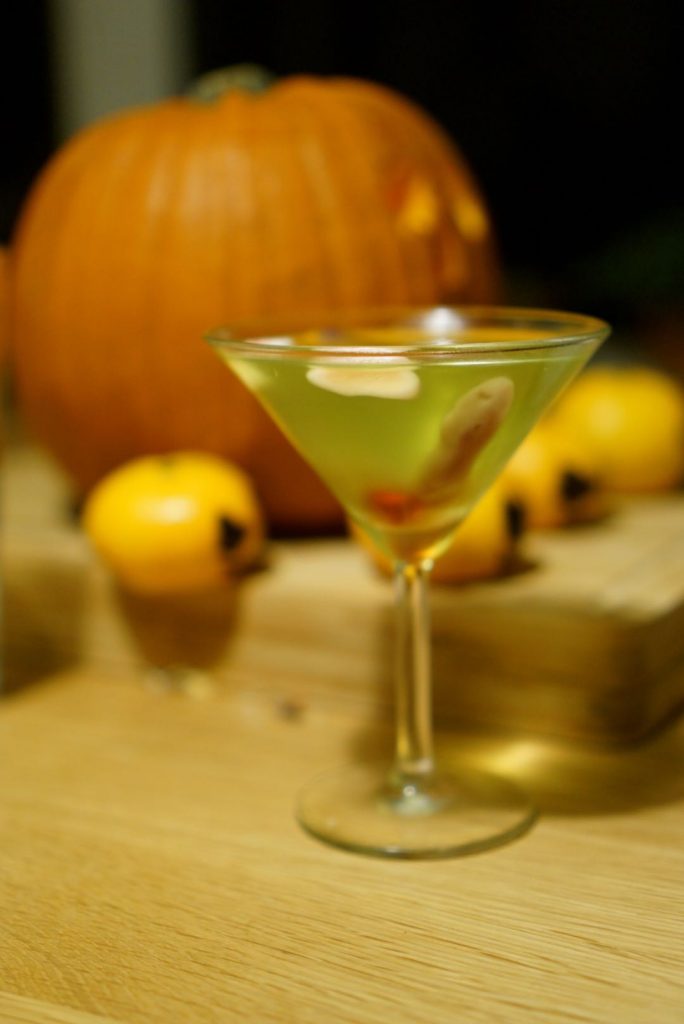 I hope you've found some inspiration. It was all pretty straightforward and mainly used things I already had in the house. If you've got any other ideas do let me know – E is always happy to drag these things out!