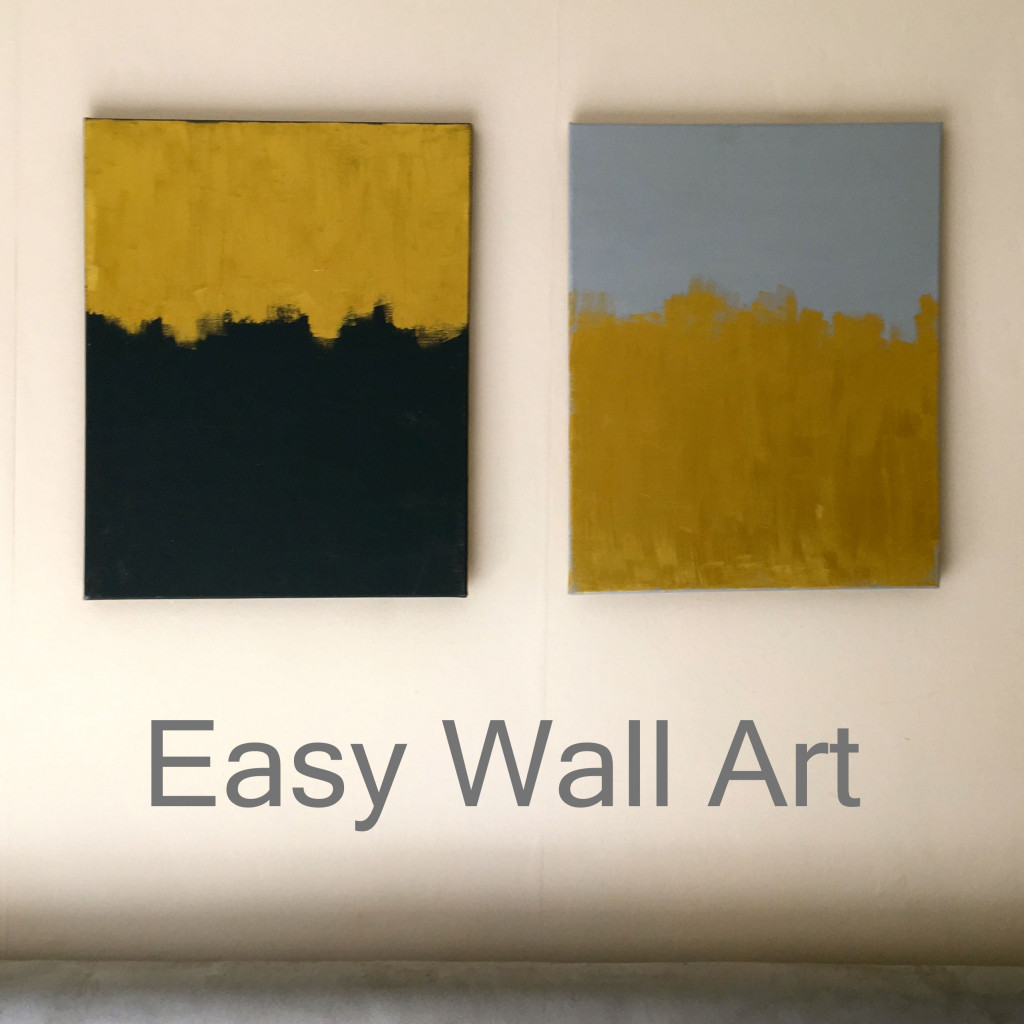 Do you follow me on Facebook? I seem to manage to keep it updated a lot more frequently! I've set myself a little challenge to blog a lot more this month.  Little Miss is finally napping with a bit of consistency which makes it much easier to plan my day.
We moved into our first non- rental house  9 months ago and we're gradually getting it sorted. I've hung photos practically everywhere (it's so nice to not have to worry about how many picture hooks we've put in walls)
For our bedroom I wanted something a bit different. These were so simple to make. I used tester pots for the colours and gold acrylic that I already had. You can get really cheap artist canvases from discount shops (They're probably no good for actual art but great for things like this)
Inspired by this post  – it's really hard to take good interior design type photos – especially if you live in a tiny house!