*Often when I write a longish post I write it and then let it sit for a few days. My initial post was basically a rant and while I stand by that I realised I know some stuff about teaching that might actually be useful! Hopefully it'll help some of you! *
As we're back in the swing of things with the new school year I'm back at being irritated with the ever presence of homework in our lives.
To be clear I'm more than happy to listen to him read, practice times tables, help him find out extra things about topics that have interested him and so on. I'm also happy to spend time going over things he might be struggling with in class.
The problem is that in the past 15 years or so primary school homework has become a thing that has to be done every week regardless of need. As a teacher I found the management of homework difficult to justify in terms of my time because time spent by me (and  parents) didn't really seem to equate to many gains in understanding.
When I was training to teach (and when I've supported training teachers and teaching assistants) the focus was on 'process rather than outcome'. I always said to teaching assistants that were working with children in my classroom that I cared less about how much was written in books and much more about whether the child understood the concept. If that meant abandoning the planned activity altogether and getting out counters and dice then so be it. I always tried to keep the focus on learning things rather than on rushing through a piece of work.
Homework – it turns out – is all about getting that piece of work done. At the point we sit down to do the work E couldn't care less about learning anything new he just wants to get it done so he can get on with something (anything) else!
So how can it be better? Generally in a classroom there would be some kind of focused teaching, then often some group work or pair work to practice the skill before children are given something to do on their own – sometimes this would all happen in one session other times – if it was a new or tricky concept it might be a few lessons before I'd expect children to be able to complete a task totally independently.
So, with this in mind, what I've started to do at home is look at the homework as soon as it comes home and during the week practice the skill by playing games, chatting at the dinner table and so on. Then when it comes to Wednesday night he can confidently – and mainly independently- complete the task. What's even better is no one ends up having to pour a big glass of wine while texting obscenities at their husband.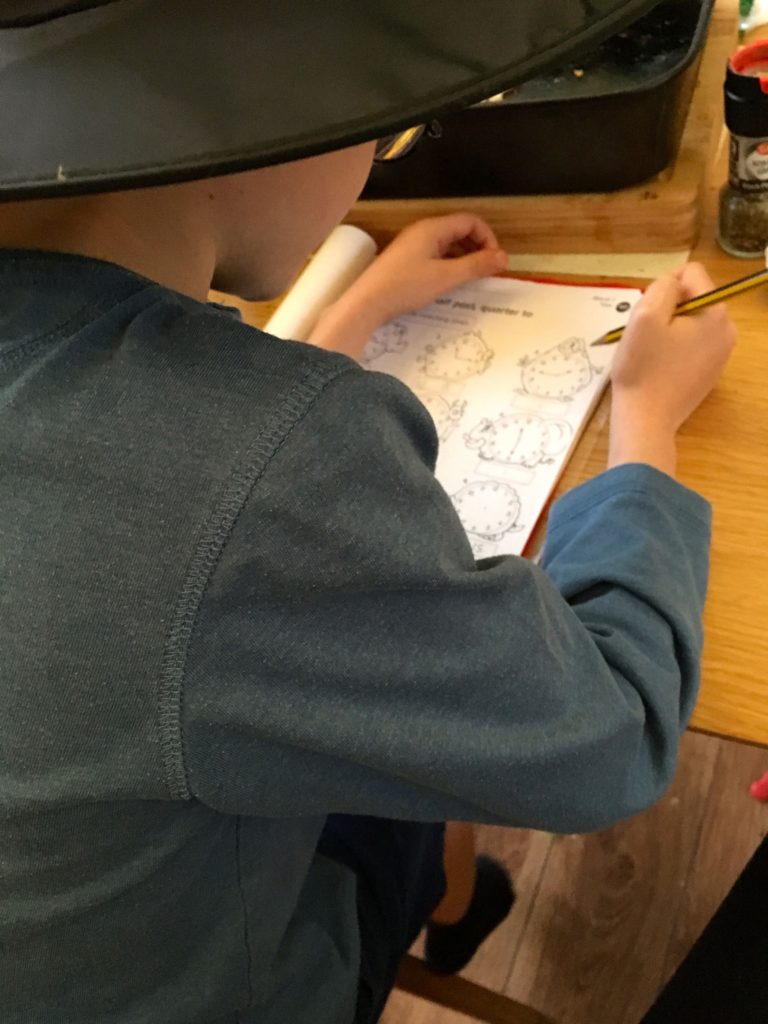 Obviously I don't expect to manage this every week but so far it seems to be working.
Let me know what you think. If you've got any other hints or tips please share them too! <3