I haven't written a sewing post for a while – because I don't seem to have sewn much! Lately,  I mainly sew more for other people. I guess because there's a definite reason to get it done – and because everyone in this house already owns far too much stuff!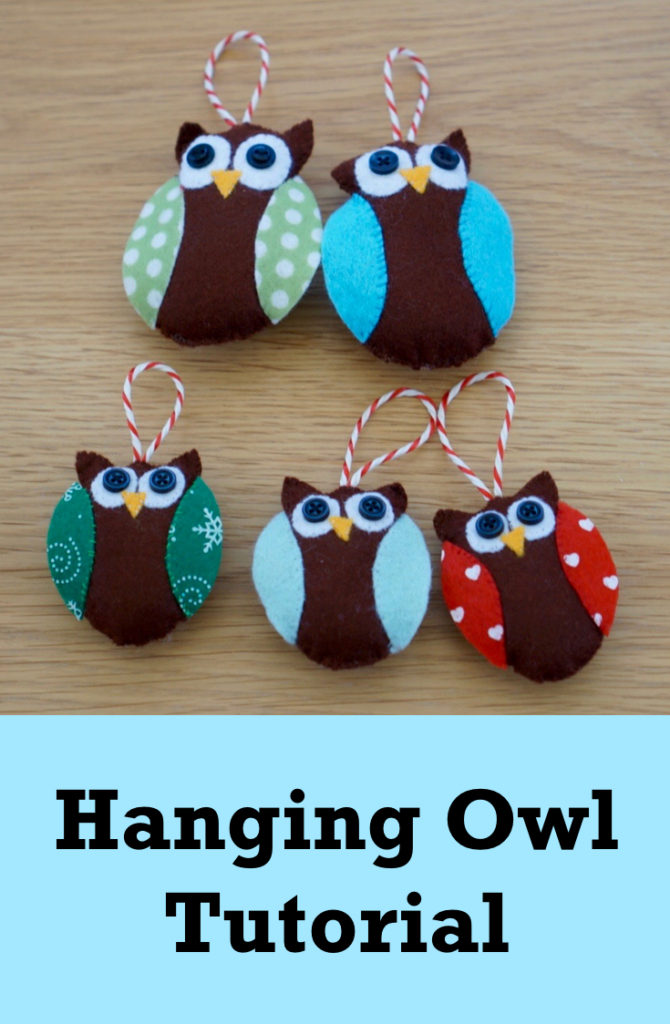 I made these for a friend for her birthday but they could equally work as Christmas  ornaments, hung on a twiggy tree or can be strung together as a banner.     There there's a two big ones and three little ones – one for each member of their family. They're all hand sewn – which I liked because I could pick them up and do them anywhere. But I'm really, really slow at hand sewing so they were actually pretty late for her birthday!!
This post contains affiliate links which means if you click on the link and buy something I get a small advertising fee at no extra cost to you. I own all of the items I've linked to in this post.
What you need
Scraps of felt – I used all the same brown for the bodies but you could use different colours – I buy felt from Paper and String – it's 40% wool so it's lovely and soft.
 Buttons
Toy stuffing (You can pull apart an old teddy if you wish!)
Basic Sewing supplies
String/Ribbon
Directions
Cut out pattern – I drew my own – if there's enough interest I'll see if I can figure out how to make this downloadable.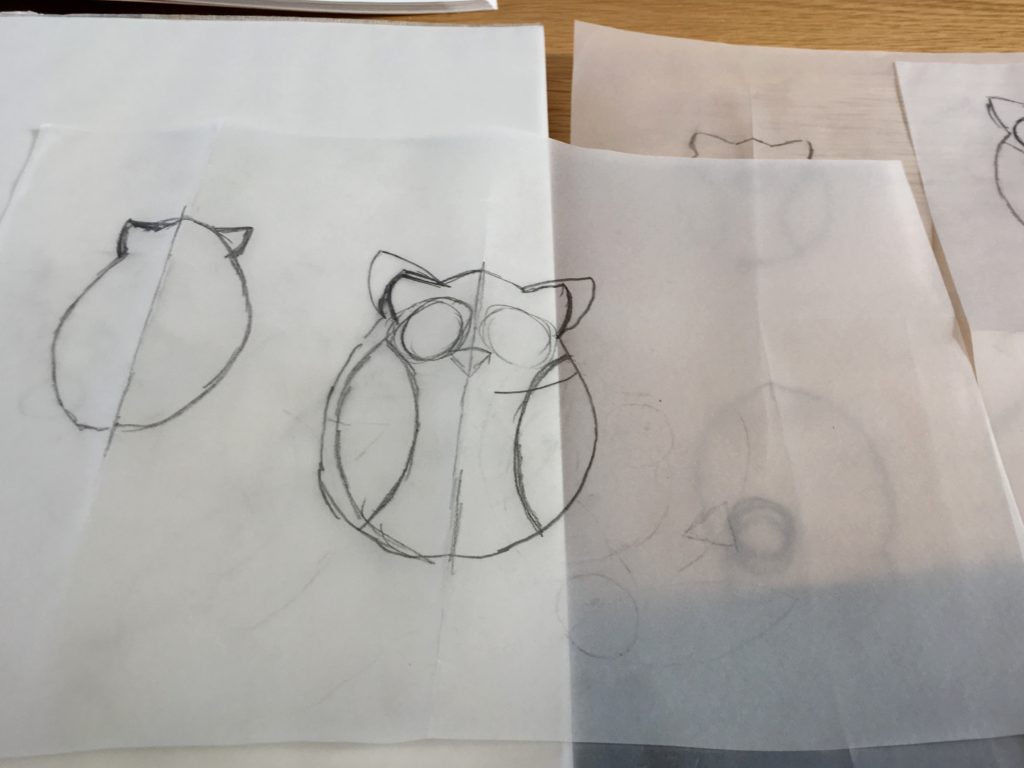 Sew all the features onto the front of each owl using whipstitch. I only joined the wings on the inside so they look 'flappy'.
Tie a loop in about 10cm of bakers twine or ribbon and clip into position. I like to use these clips rather than pins on the whole because I find them less fiddly and they don't make holes.
Join front to back using blanket stitch.  Because it's felt, it won't fray so you can just stitch it outside out without a seam. Make sure you leave a gap for stuffing.
Stuff it gently – you don't want it too fat – and sew up the hole with more blanket stitch.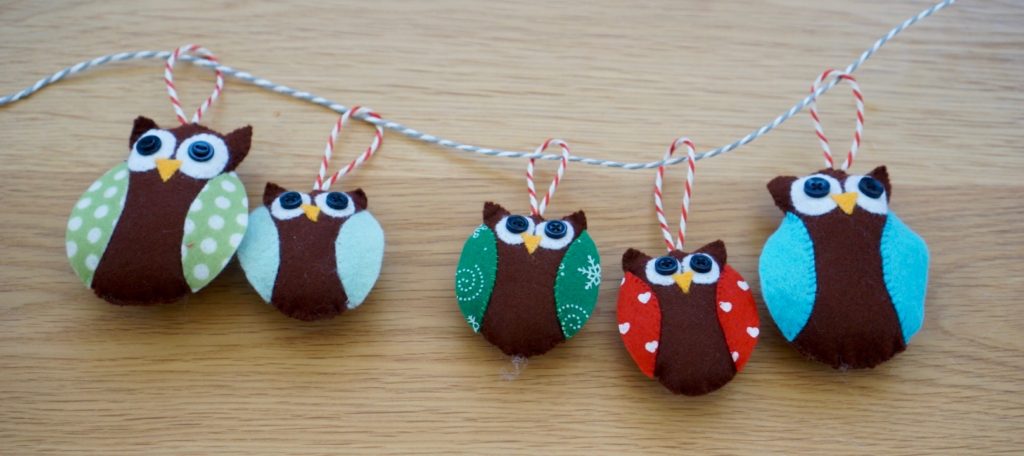 Ta-da! I think they turned out pretty good! I'm hoping 2017 is going to be the year I really get back into sewing (but I'm also 'going' to lose a load of weight, keep the house clean, stop playing around on my phone and basically be a super organised version of myself so we'll see 😉 )