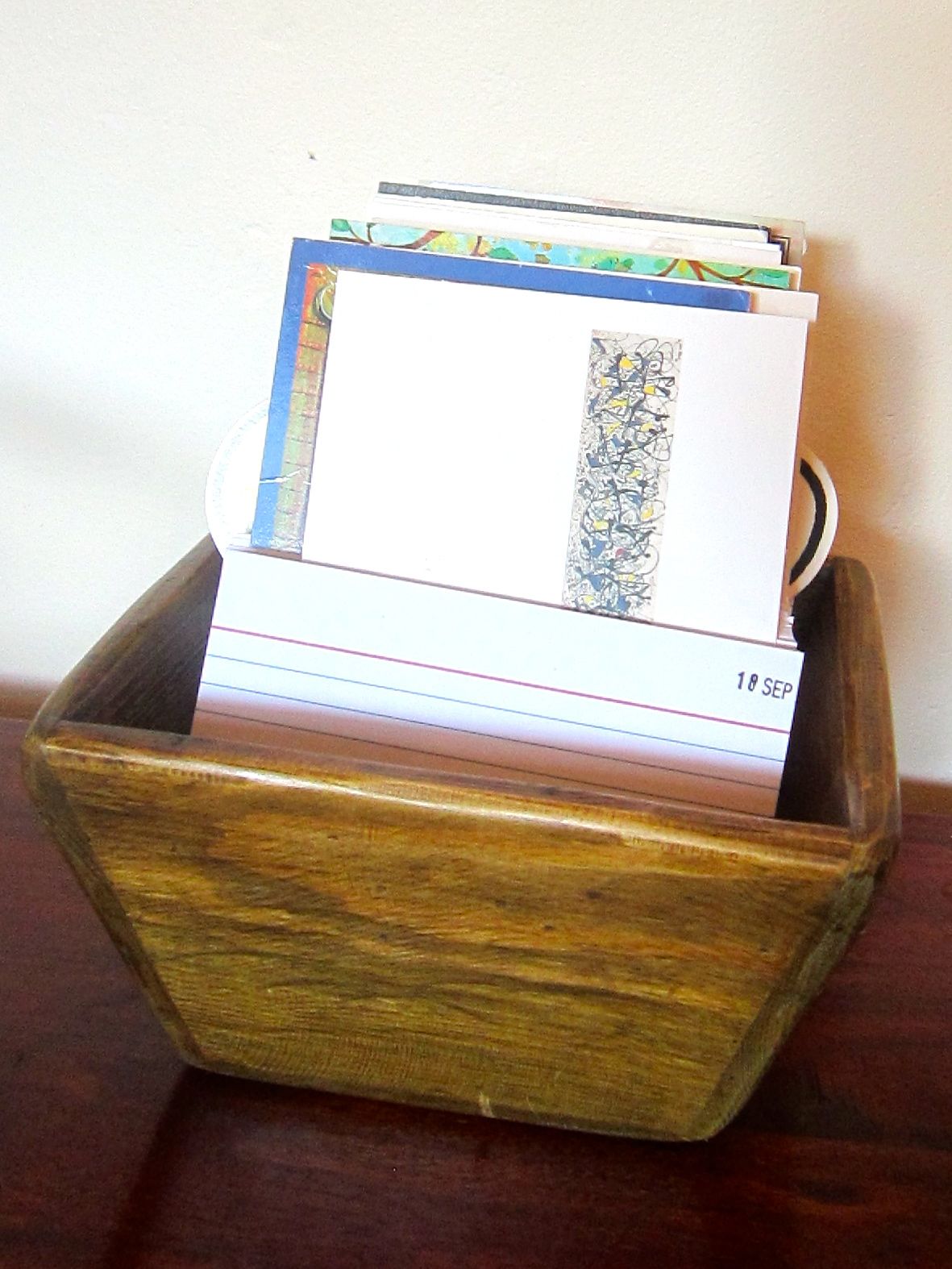 I've always loved the idea of keeping a journal and failed miserably at it. This blog works quite well as a journal and it gives me a reason to actually attempt to take decent photos of what we've been up to but it's a big job to keep up to date with it.  So when I saw this idea  I thought it was perfect for me and I've had it on my to do list since it was posted (so 3 years!) that's pretty good going even for me! I've been looking for a  suitable box to put it in on and off for all of that time.
Basically it's a journal where you write a sentence or so for each day and then when the same day comes around again the following year you can see what you were up to last year. Kind of like a twitter journal!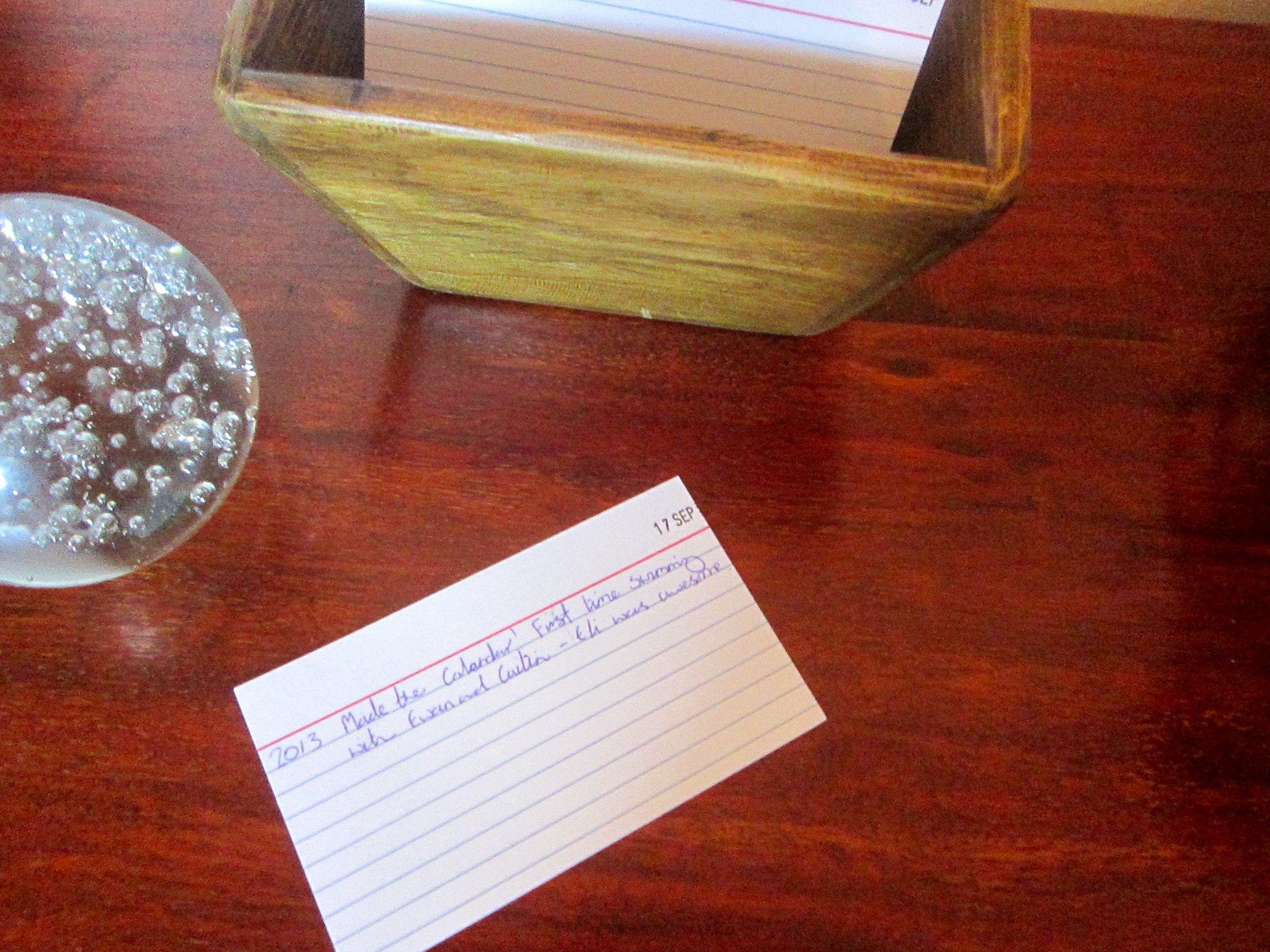 I finally settled on a beautiful box from S & H Cope (Folksy  Facebook). I knew it wasn't quite right for the task because of it's shape but I figured it was so lovely if I couldn't make it work I'd still have a beautiful box at the end of it.
When I put the index cards in they got stuck about 3/4 of the way into the box which was a perfect height so I made a kind of shelf out of cardboard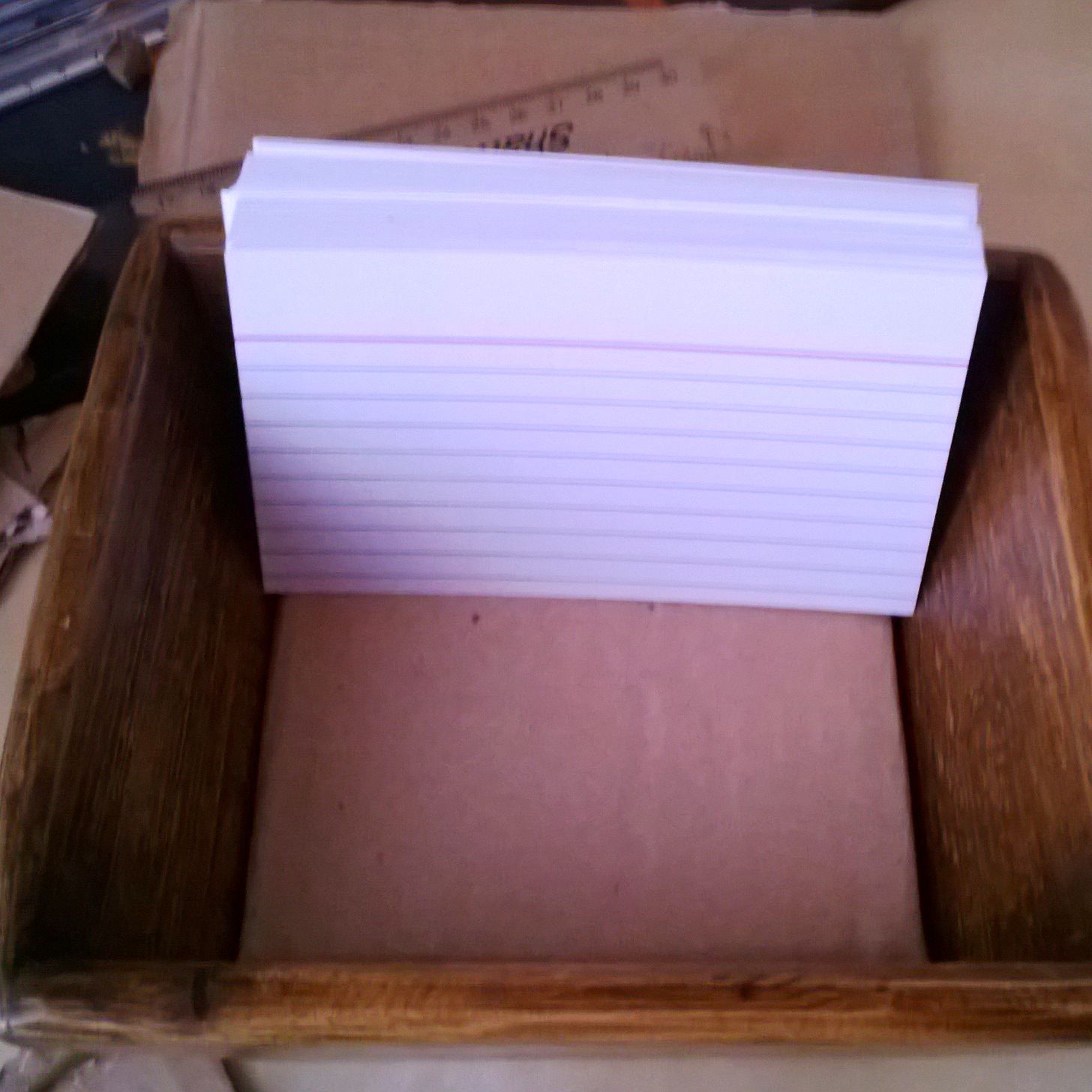 Then I just stamped all of the index cards – the dates are right over at the edge because my stamper has no way of cancelling out the year. I used postcards and so on that I found in the "cupboard under the stairs box" to separate out the months. These are things I used to have on my wall at uni so it's nice for them to have some use again.  I'm thinking I'll add to these over time with other postcards etc so it'll become an ongoing memory box that actually gets some use.
I think it looks pretty good in our almost toy free dining room.

I'm going to try turning the comments back on and see how it goes with the spam so do let me know what you think.