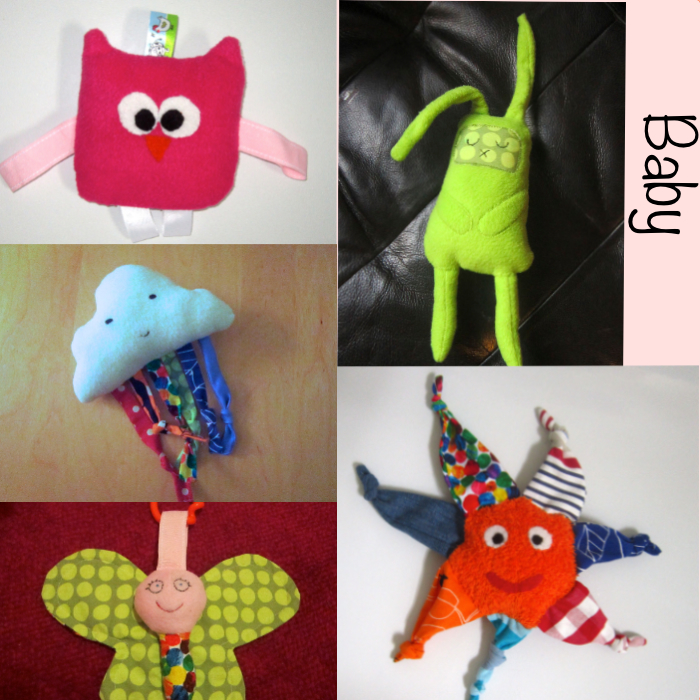 This is a bit of a round up of gifts I've made for babies in the last 6 months or so. They were all made with things I already had in the house which is why fleece has a bit of a starring role! Click on the links for instructions.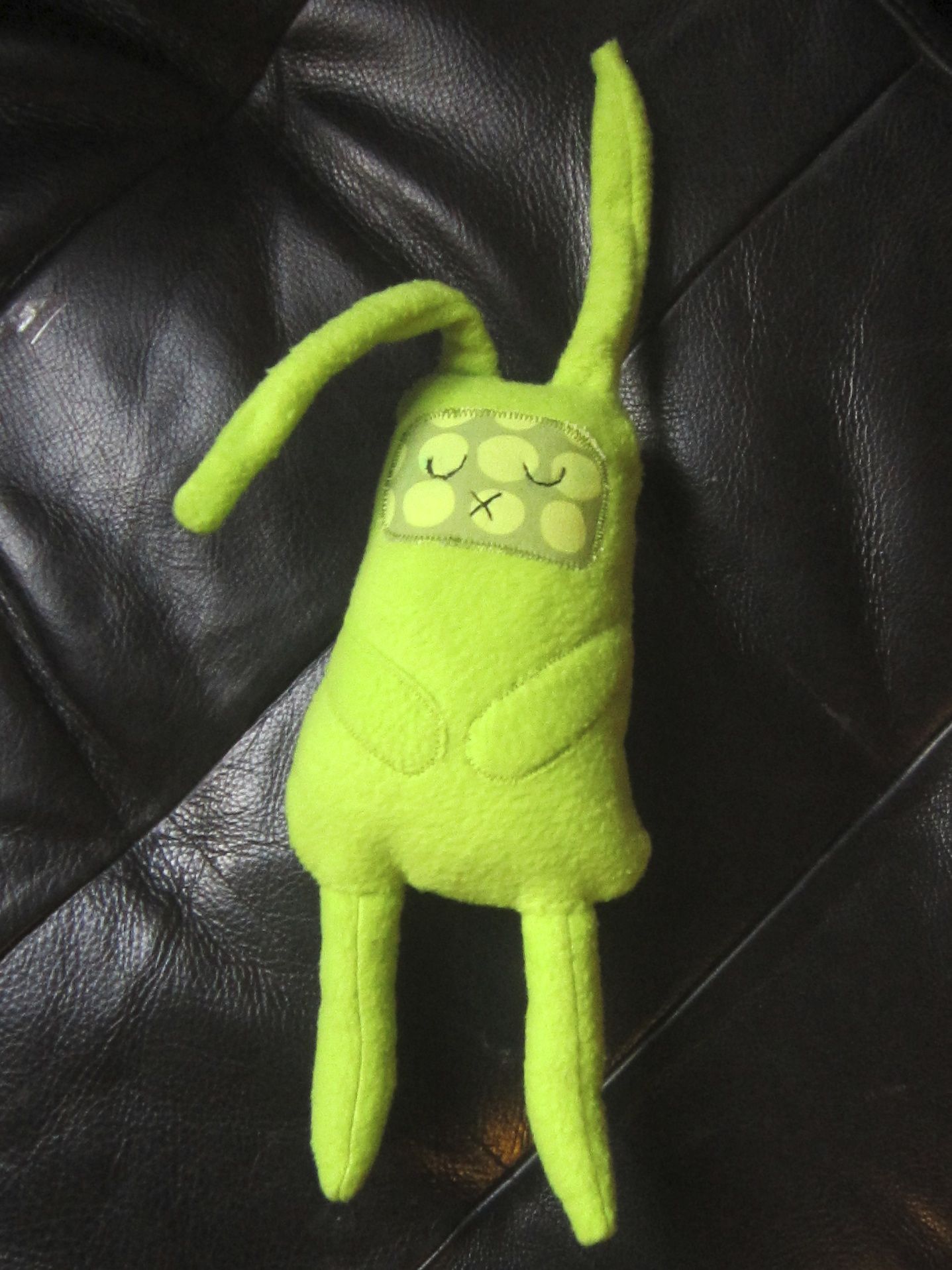 This is bunny monster  from a Make a Monster by Fiona Goble. I've mentioned it before (see here) I think monsters make cute cuddly toys for babies but maybe I'm odd!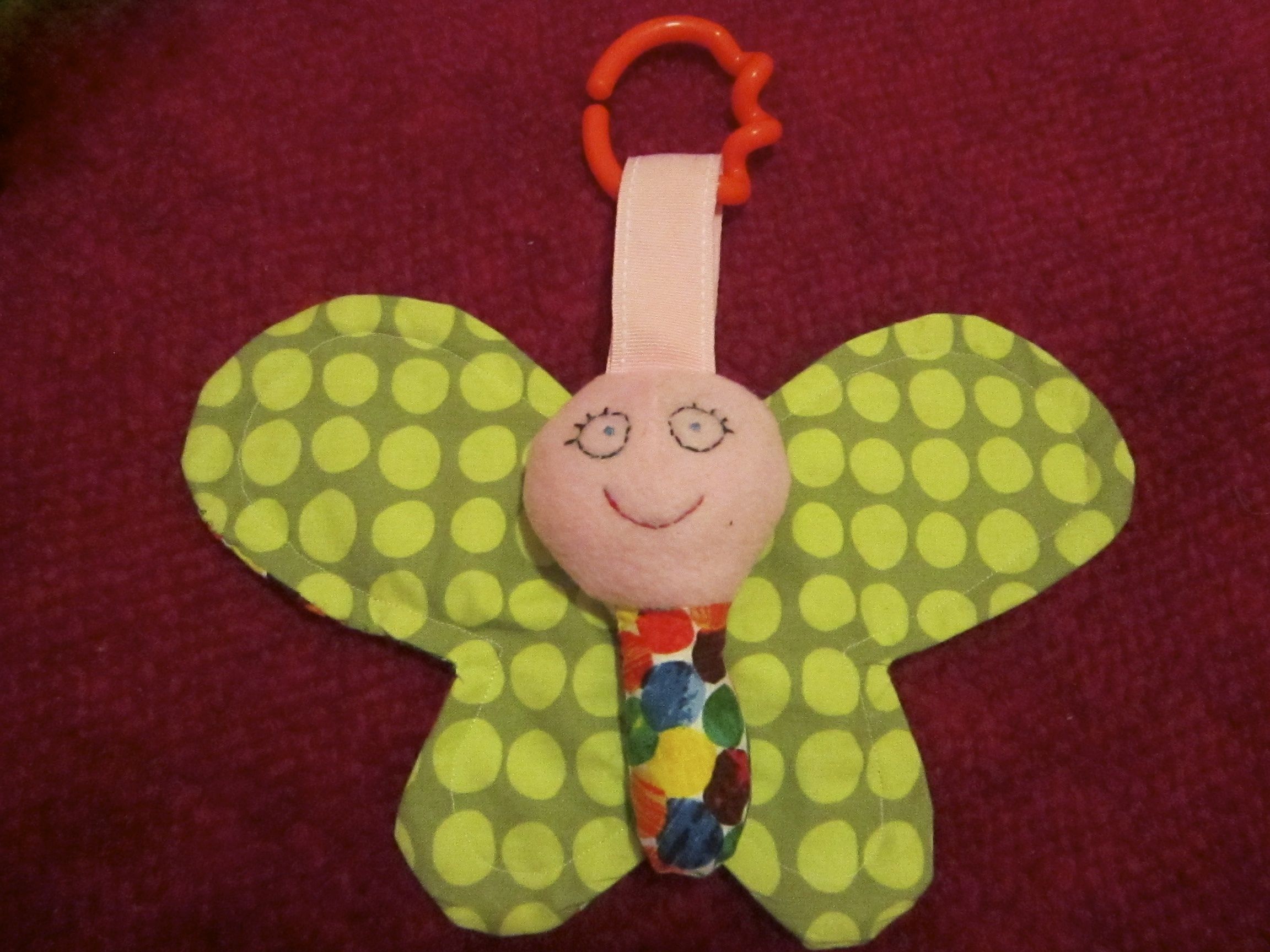 Butterfly with crinkly wings.  I'm not entirely happy with this – I think the ribbon is too wide and the face isn't quite right. It's definitely worth a second go though.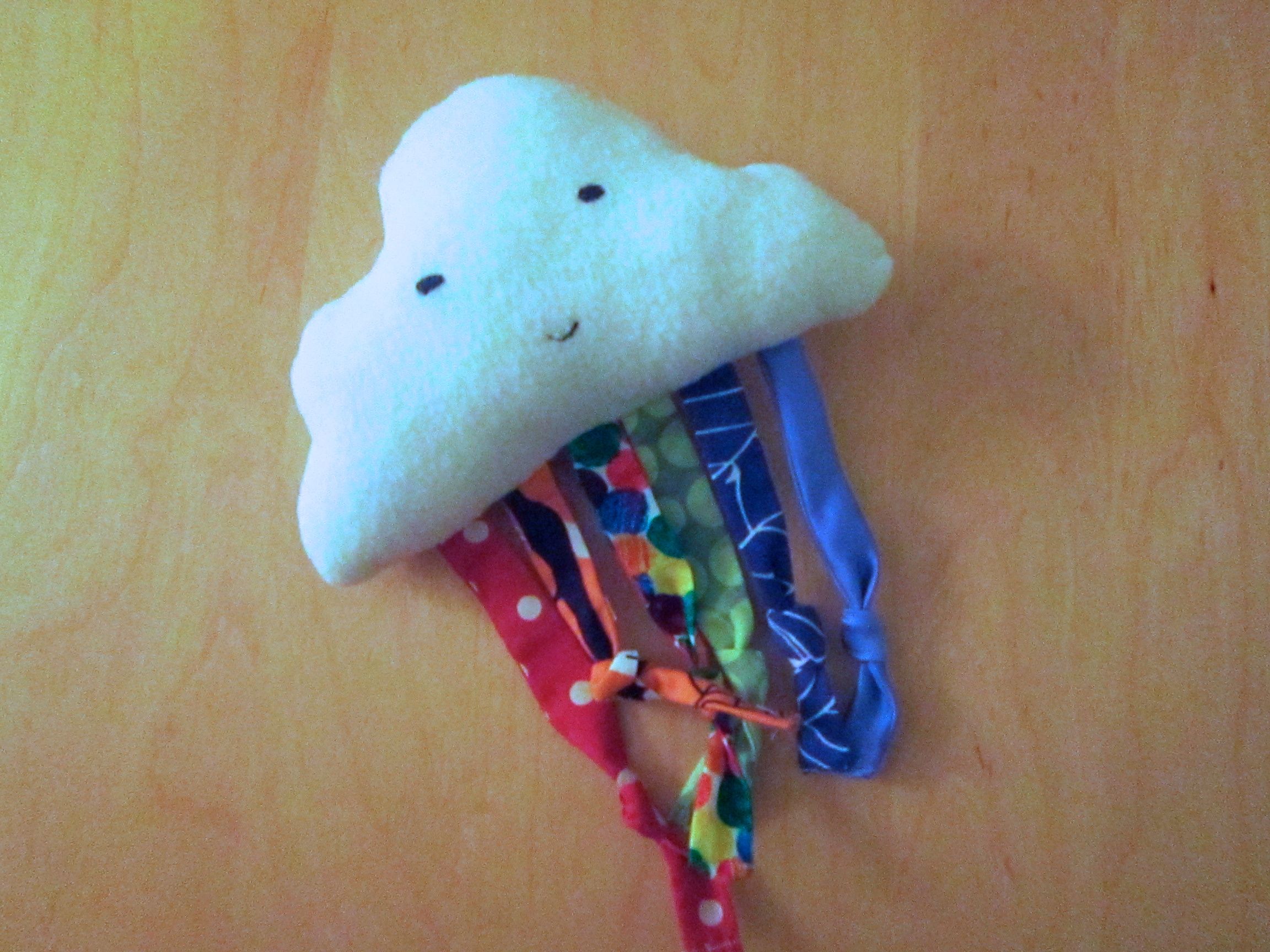 Rainbow cloud  I love the different colours in this and babies seem to like having something to grab. If I make another one of these I'm using ribbons – turning the strips through after I'd stitched them was a proper pain!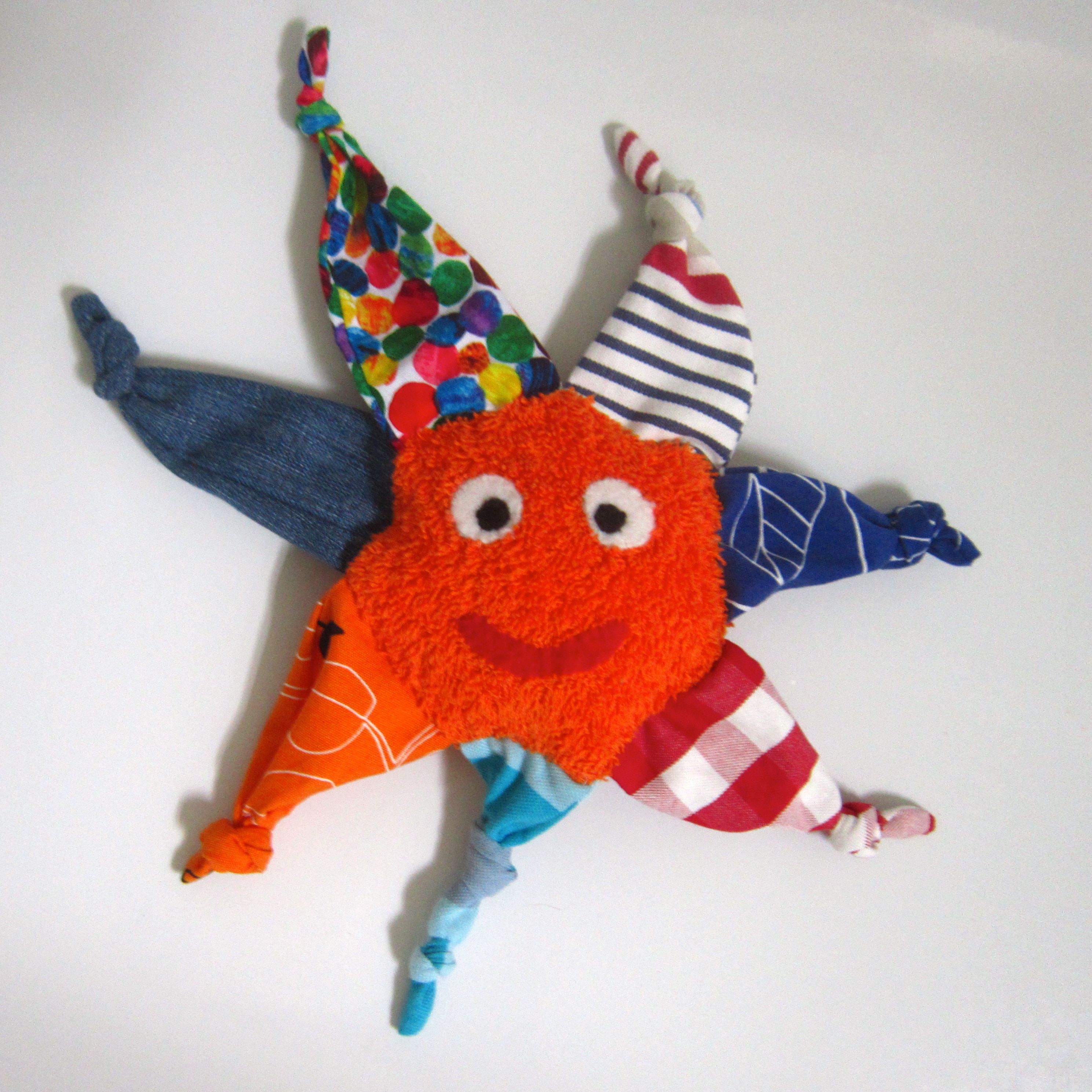 Sunshine The original tutorial didn't include a face but I think it worked out pretty well. The face is made of towelling but anything soft or textured would work.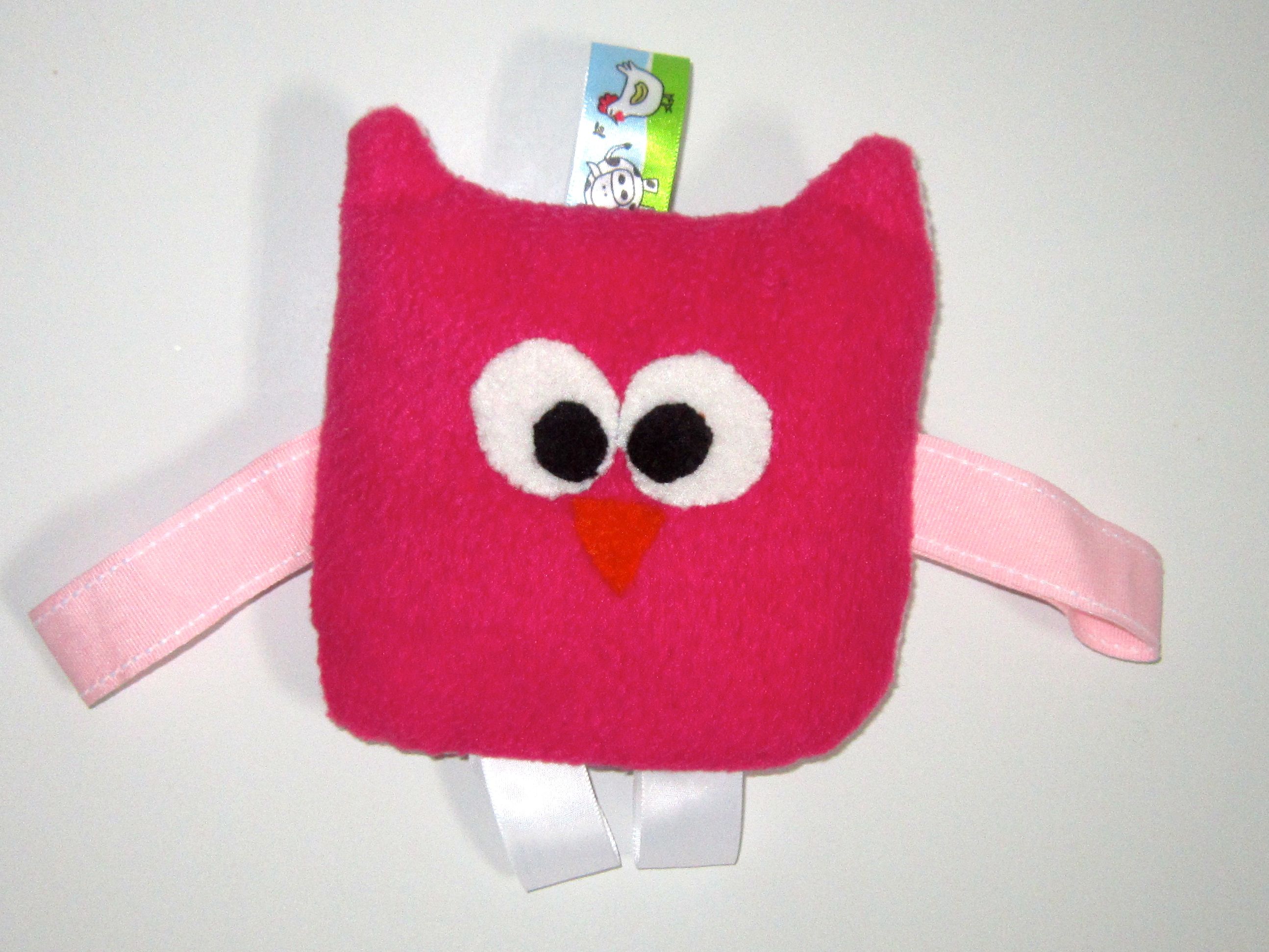 Crinkly Owl. This is vaguely based on a few different things I've seen online 🙂
There are more ideas on my pinterest board if you're looking for inspiration.
Thanks for stopping by, don't forget to come and say hi on facebook 🙂