Sooooo, starting up a crafting business at the same time as completely removing our child from childcare was possibly not the most sensible idea I've ever had! We're muddling along fine as usual but in some ways I'm doing less with him than I was when I was working.
We finally got around to another sensory box today. I saw this idea somewhere and I thought I'd pinned it but I didn't so I can't find the orginial.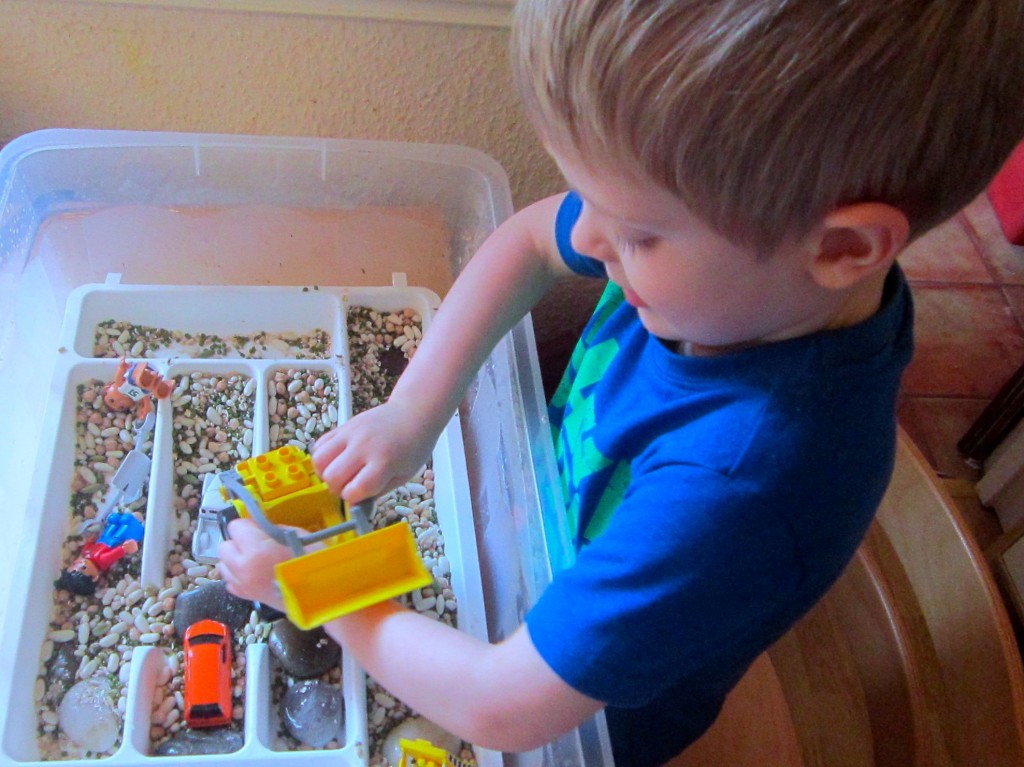 It's basically the same as our previous construction box but with the addition of a cutlery draw insert to make roads.
The nice thing about this one is that we made it together rather than me setting it up and presenting it to him. He played with it for a fair while which gave me loads of time to panic about my broken sewing machine.
I've disabled comments for the time being because I'm getting a lot of spam, I love to hear from you though so if you want to get in touch you can email me or find me on facebook or twitter.