After all of my work last year this year was a doddle 🙂  I pulled out the jars from storage (a precariously  balanced box in the spare room) and cleared off the mantlepiece and it was ready to go. I kept last year's list of activities on my computer so I changed a few of them but a lot of them have stayed the same.
Boo was excited to see them although he doesn't seem to remember anything about them from last year.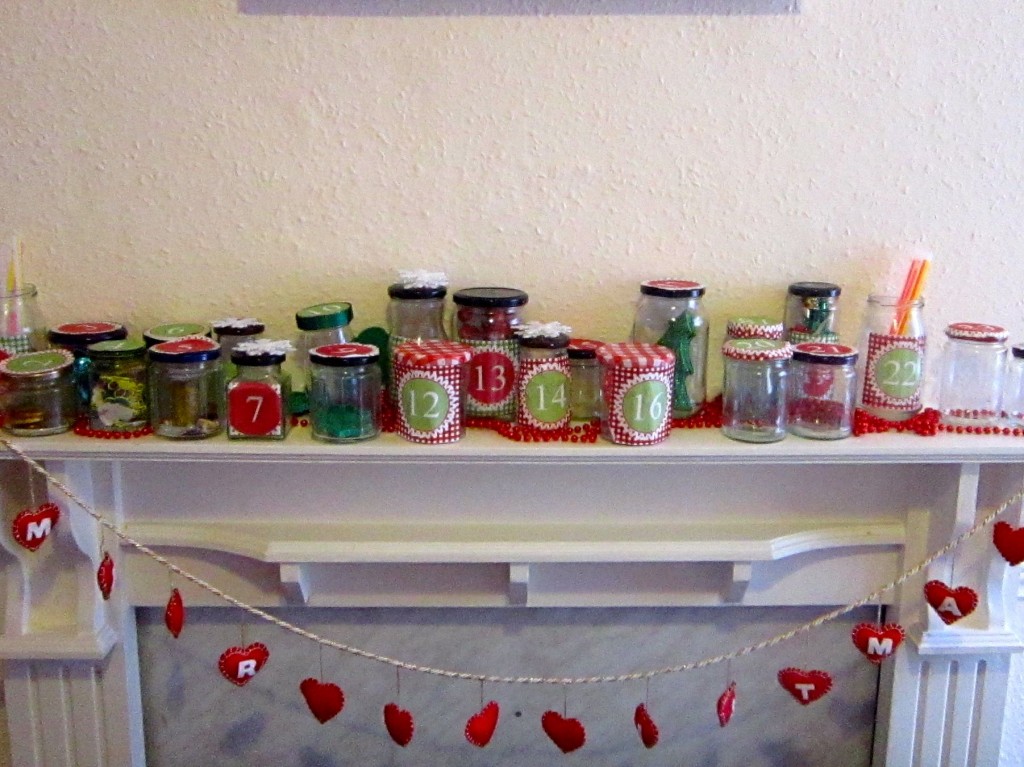 We played for quite a while with the contents of jar number one and then he asked for the next one!
I'll do a post in a few days with the contents of the first few jars. I love to hear from you, the comments are disabled at the moment so come over and chat on facebook or send me an email.