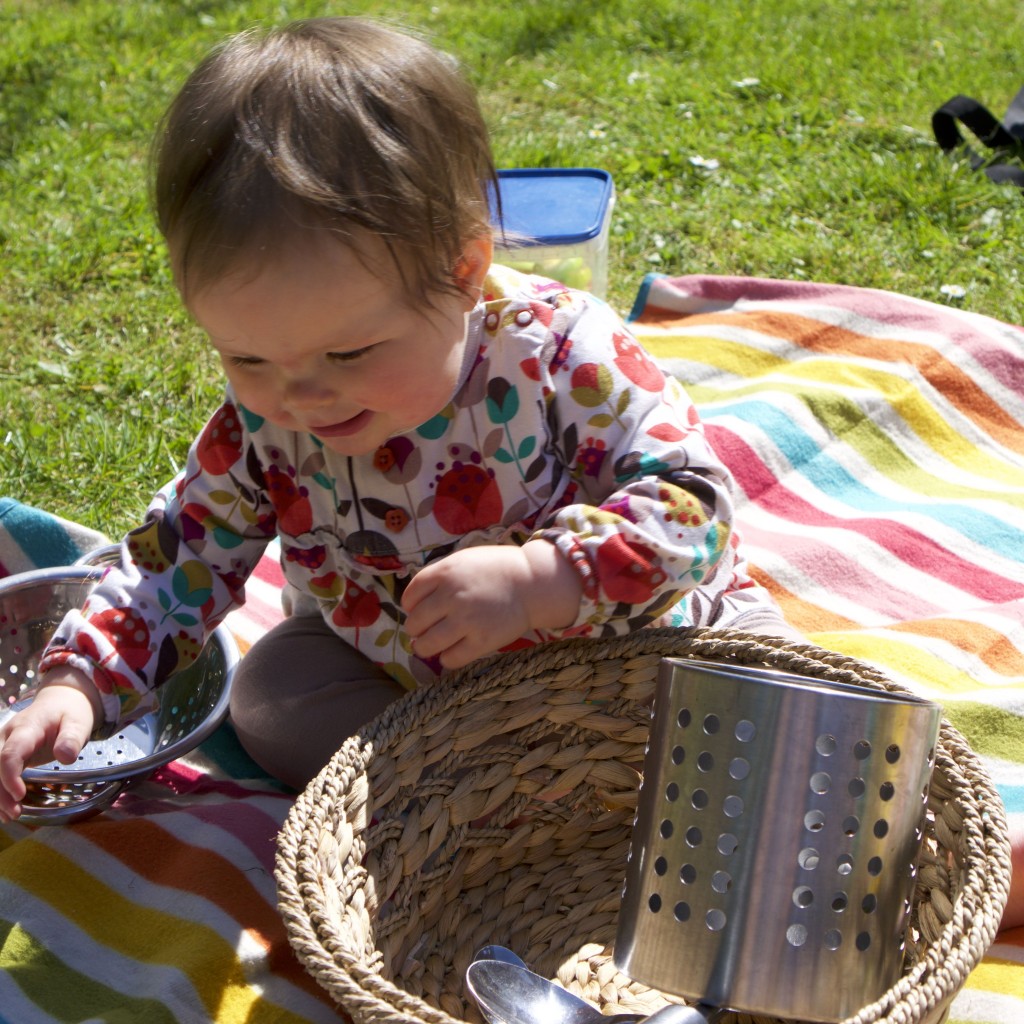 This is the second treasure basket I've done for little miss 10 months.
It's mainly things I found in the kitchen so it was free!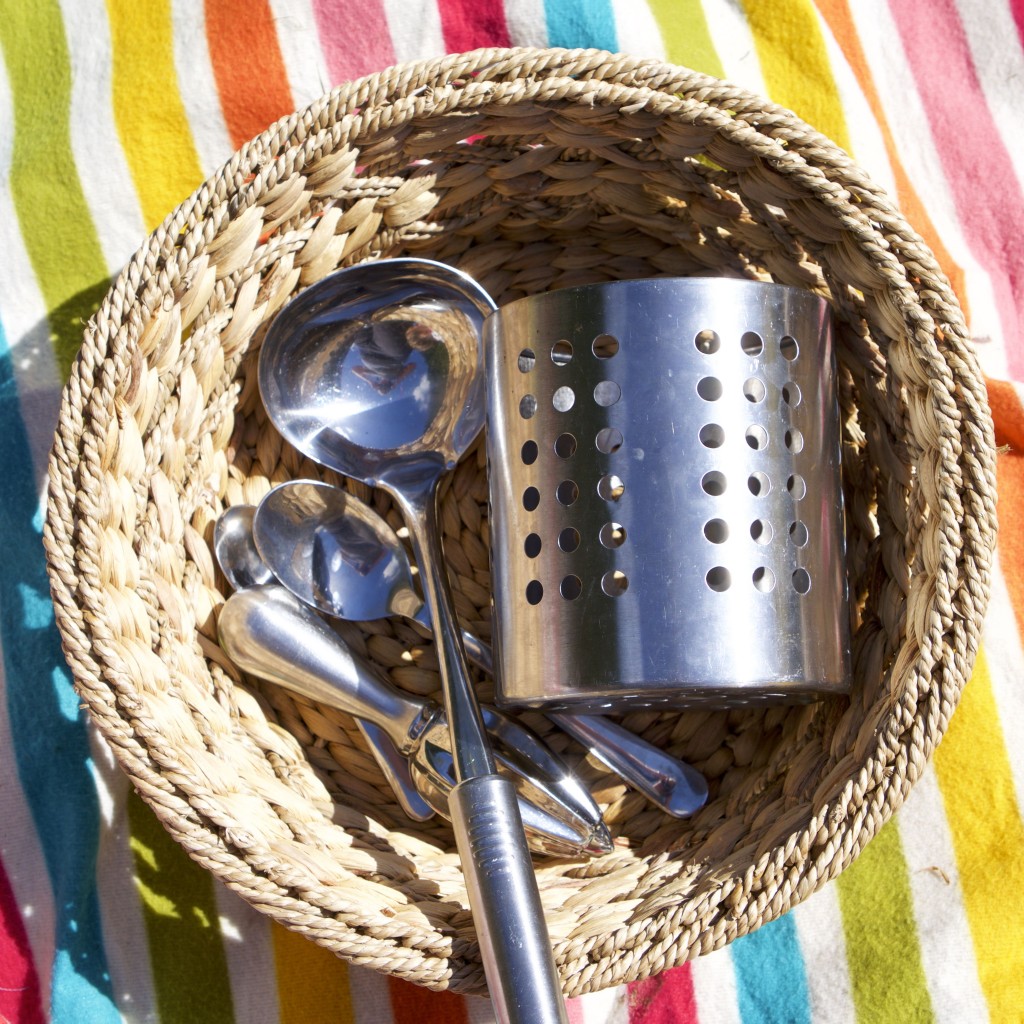 For general details and more ideas see this post
As an added bonus since everything is food safe it's all ok for her to put in her mouth!