As the Autumn Sensory Bin was such a success making a Christmas themed one was a bit of a no brainer.  This was day 7 of our advent activities. On the whole the activities have been mainly aimed at E. (because he's the one who's old enough to care) so it was nice to do something that was more for Little Miss.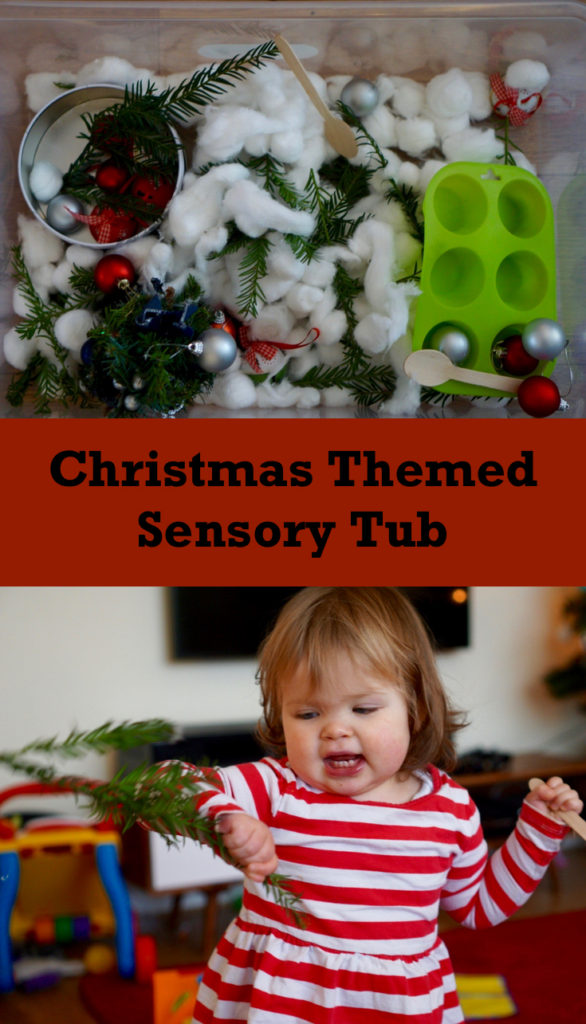 My first step was of course to spend far too long on Pinterest. I gathered a load of ideas on my Winter Themed Activities Board.
Generally with sensory tubs I want them to be mainly full of things we already have on hand. So my inspiration was this one from ' Raising Little Superheroes'
Contents
Cotton Wool Balls
Bits of christmas tree – these actually came from a tree in our garden.
Jingle Bells
Little Baubles
Christmas themed tin
Muffin tray
Mini Christmas Tree – Mr B. and I bought this on our first christmas as a couple (17 years ago!! We were students and too cheap/poor to buy a real tree)
Wooden spoons – these came with a takeaway and we didn't use them so I put them aside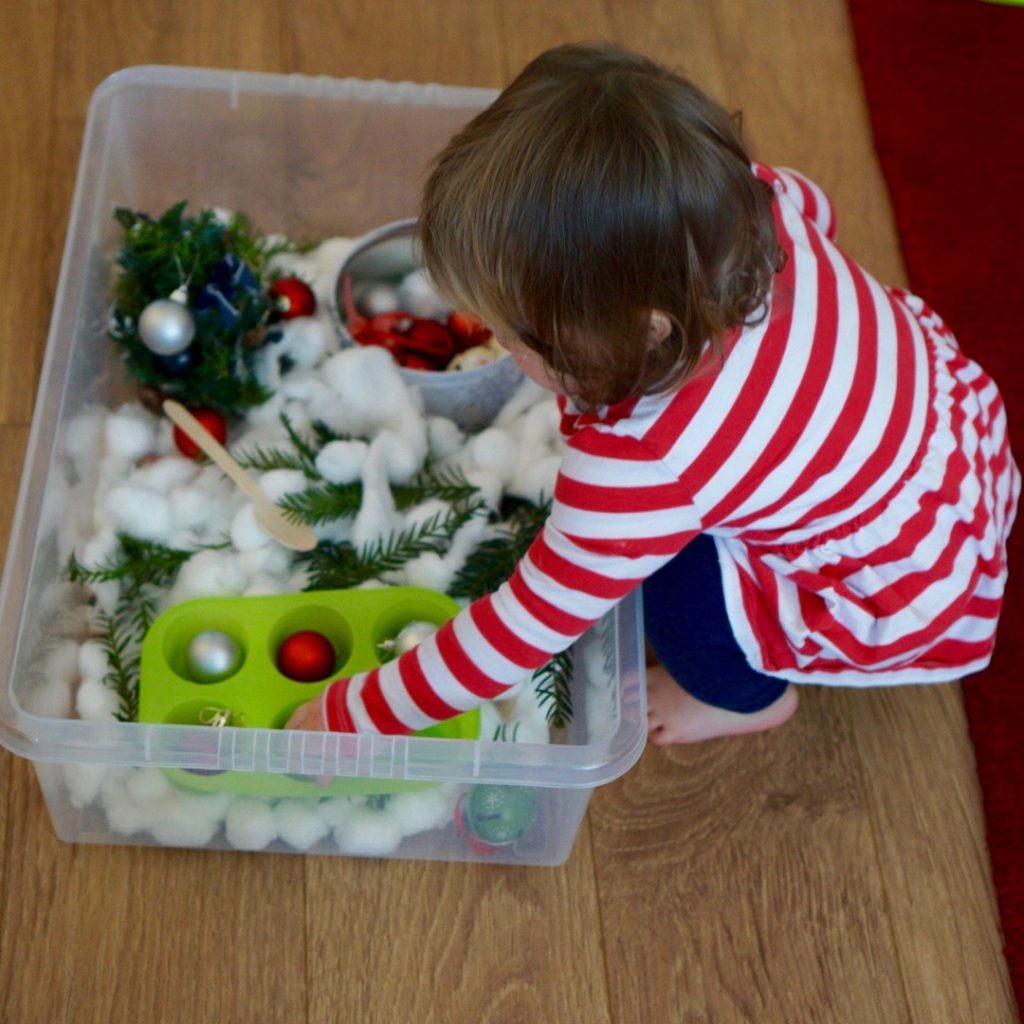 If you're interested in how we use sensory tubs and some of the benefits I went into more details in the Autumn post. 
Hints and warnings!
Obviously none of these things are officially toys and are not safety tested for young children – I never just leave sensory tubs out for general play.
Cotton wool makes a terrible mess when it's all tipped onto the carpet! I assumed that it'd be mainly mess free – I assumed wrong!
This has been a bit less popular than the Autumn box – which is another advantage to it not costing much! It turns out Little Miss is not keen on the feel of cotton wool balls. I suppose the feeling of something you don't like counts as a sensory experience too 😉 .