As I said in my Garden Soup post I am planning on having a weekly or fortnightly  play theme until Boo gets a school place (because we moved well after the deadline for school applications we have to wait for a place to become available).
I think we've pretty much finished the garden theme now so I'll have to come up with a new one for the next few weeks. Here's a few of the things we've been up to.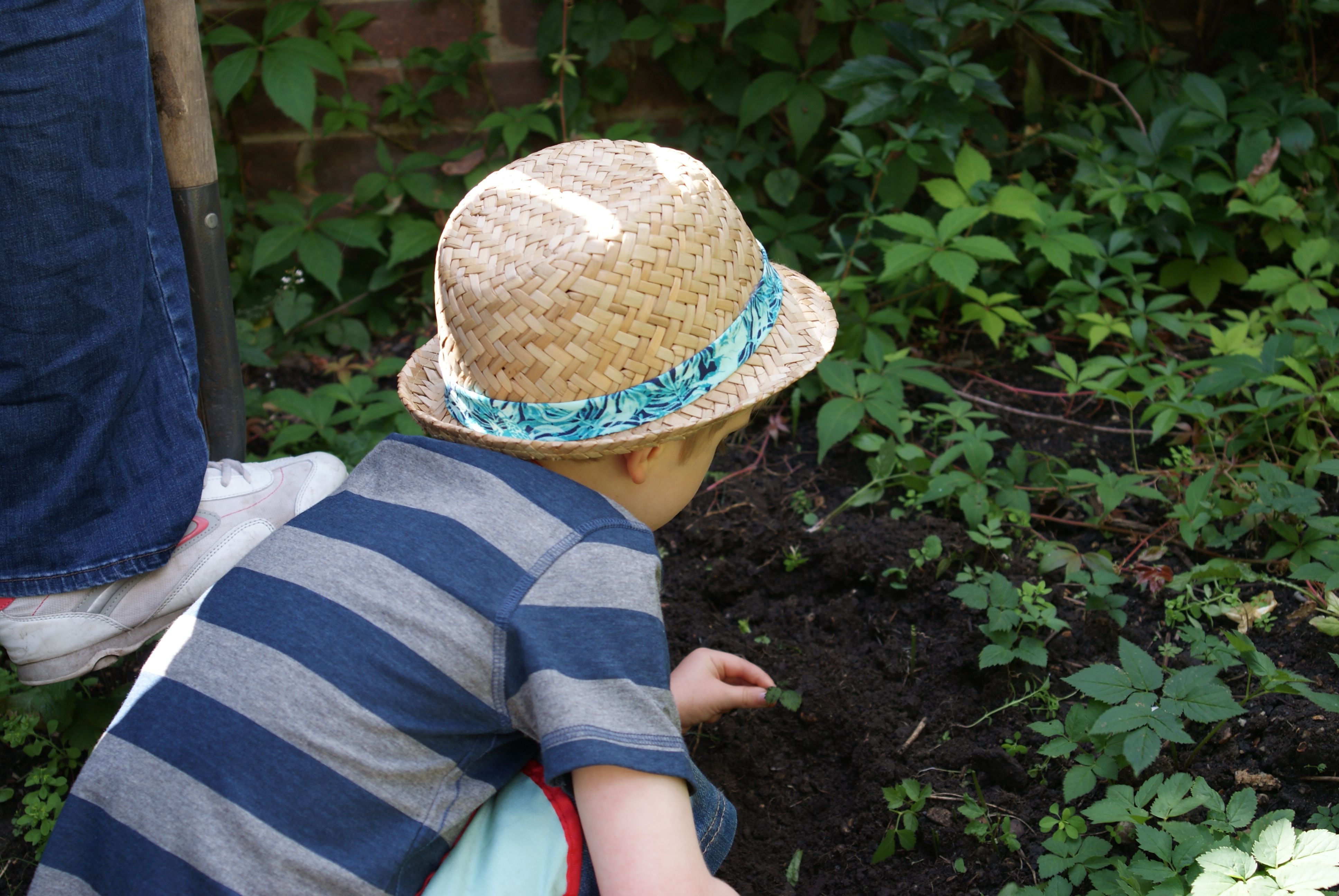 A lot of weeding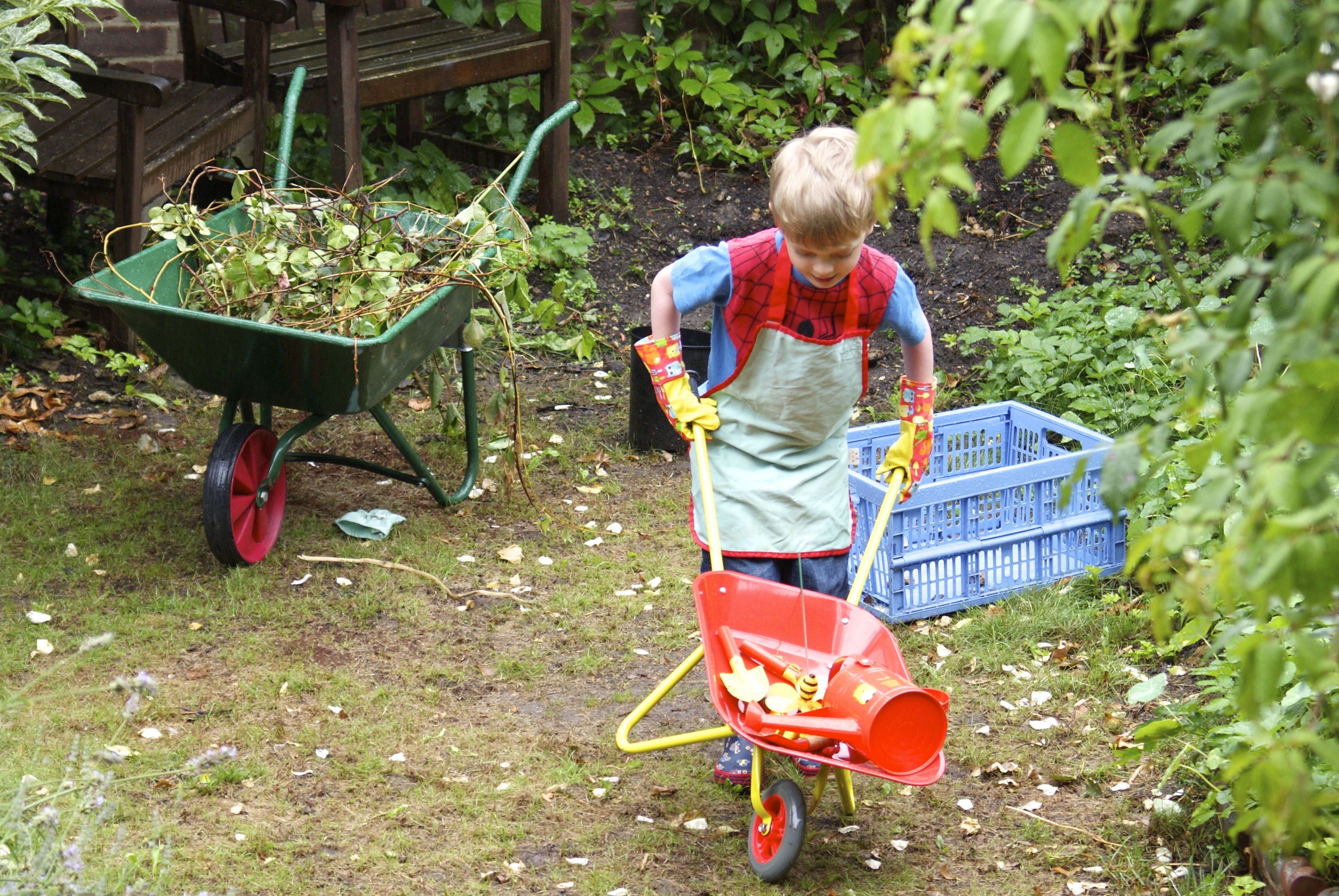 and wheelbarrowing (is that a word?)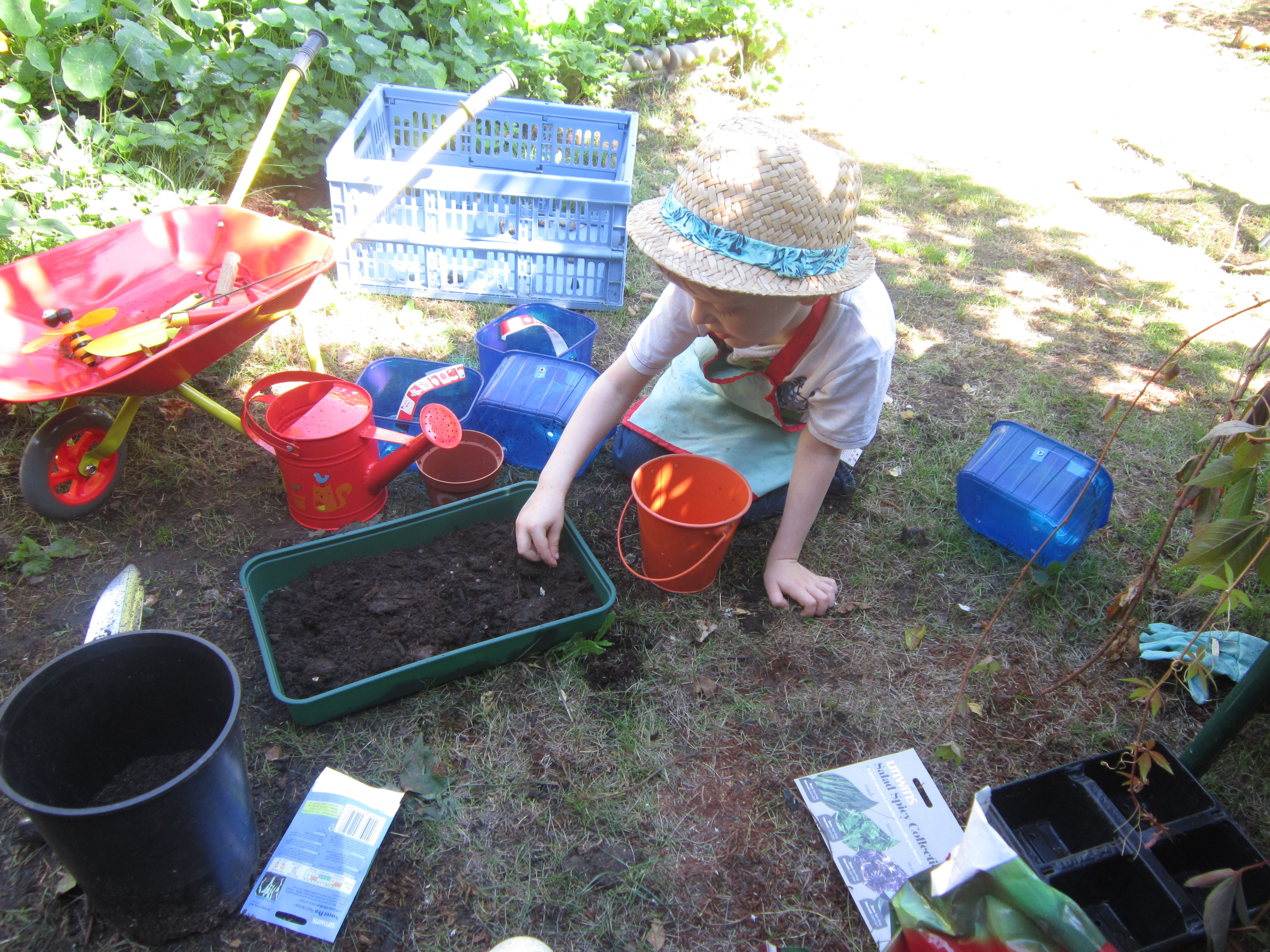 Planting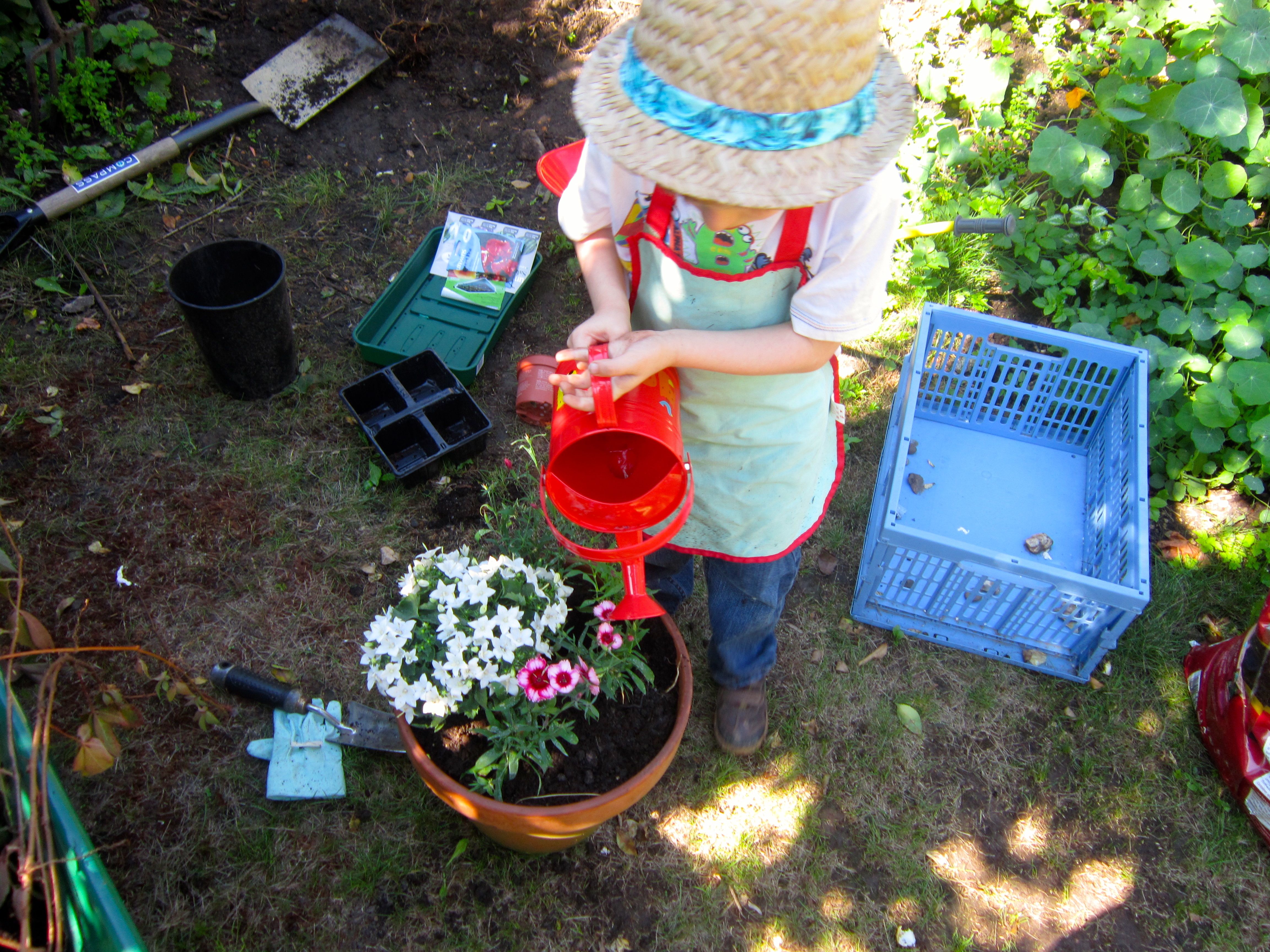 and watering.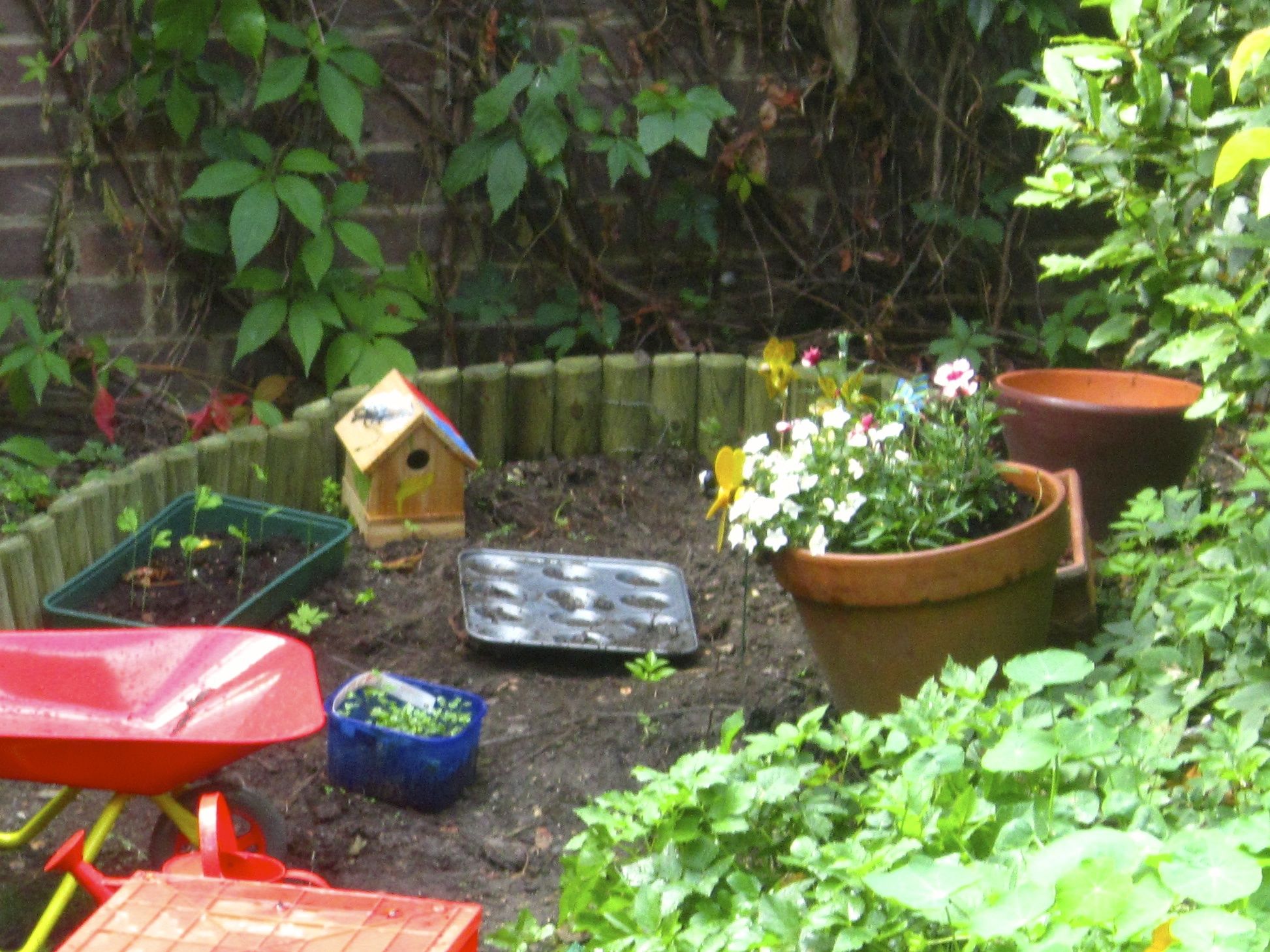 Until we created a little bit of garden just for Boo. (Here is my inspiration) It's hard to get a good shot because it's in a shady corner but it was lots of fun to create and has given him something to do in the garden on his own – so I can sit and read a book and pretend to myself that I'm encouraging a love of reading by modelling reading!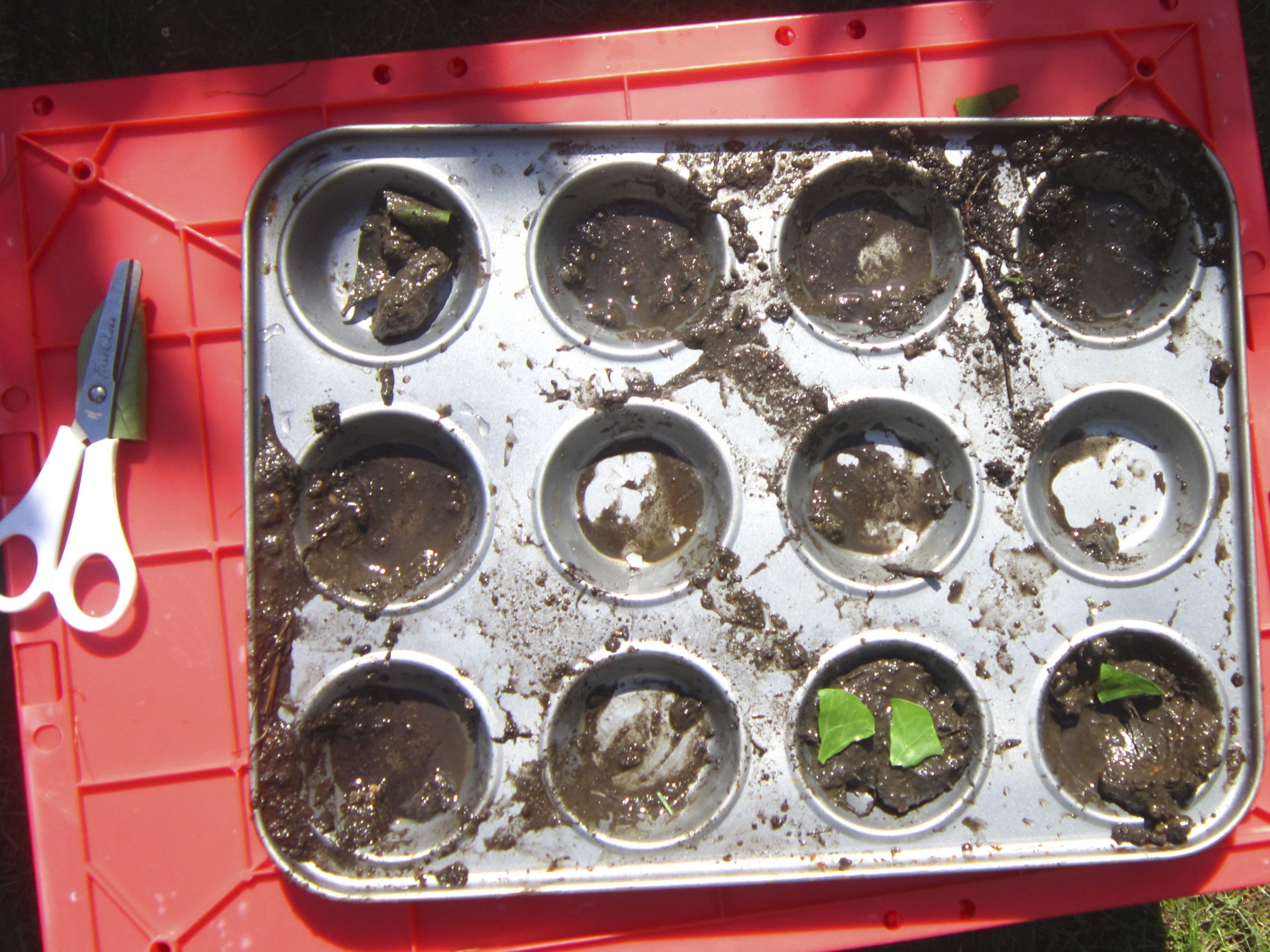 We've also made a lot of mud pies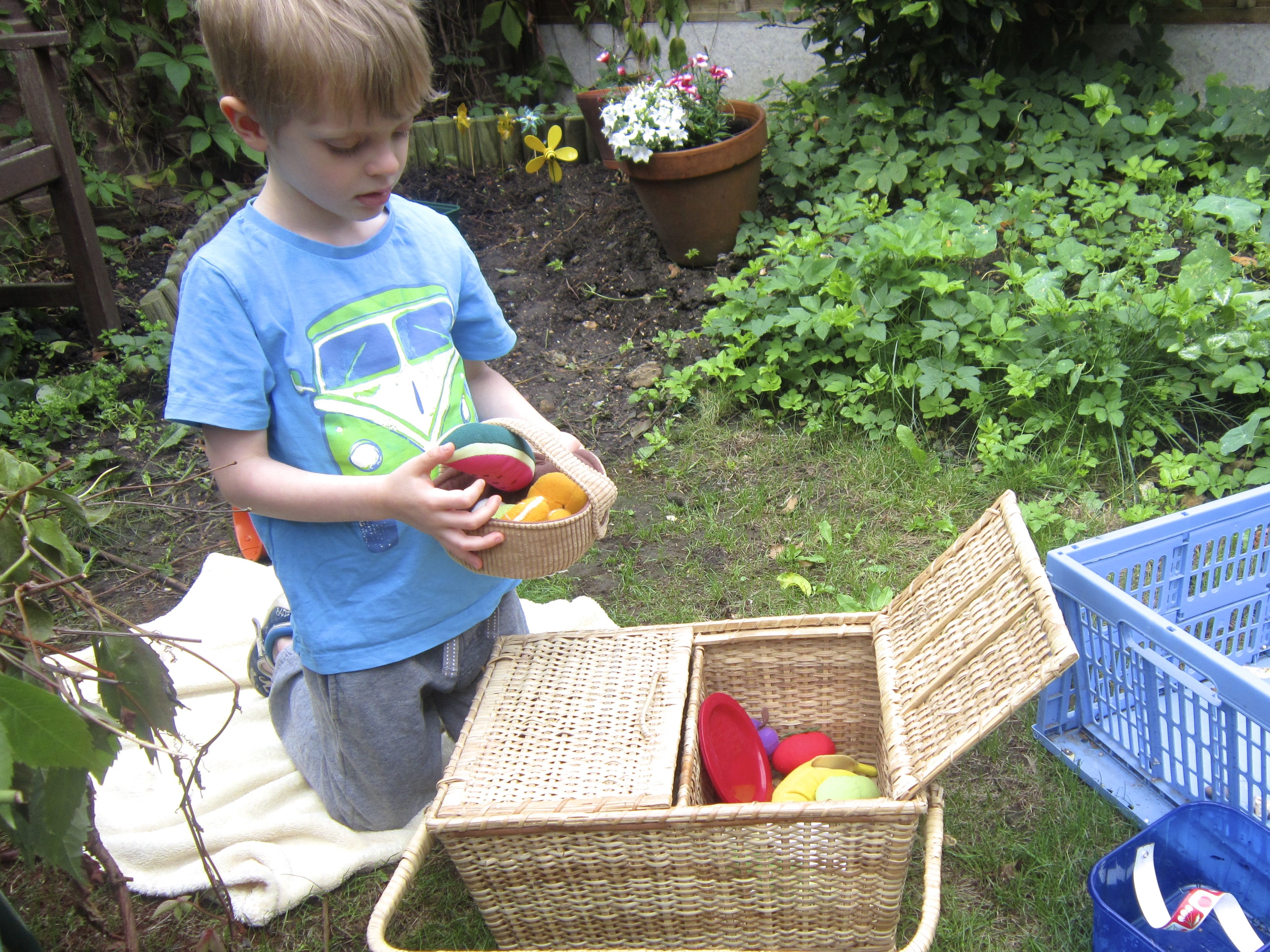 and had a lot of picnics. Boo loves the picnic basket. It was a wedding gift from some very dear friends so I always smile when we use it. I've got a few ideas of how we can use it for other play so it's probably going to appear many more posts.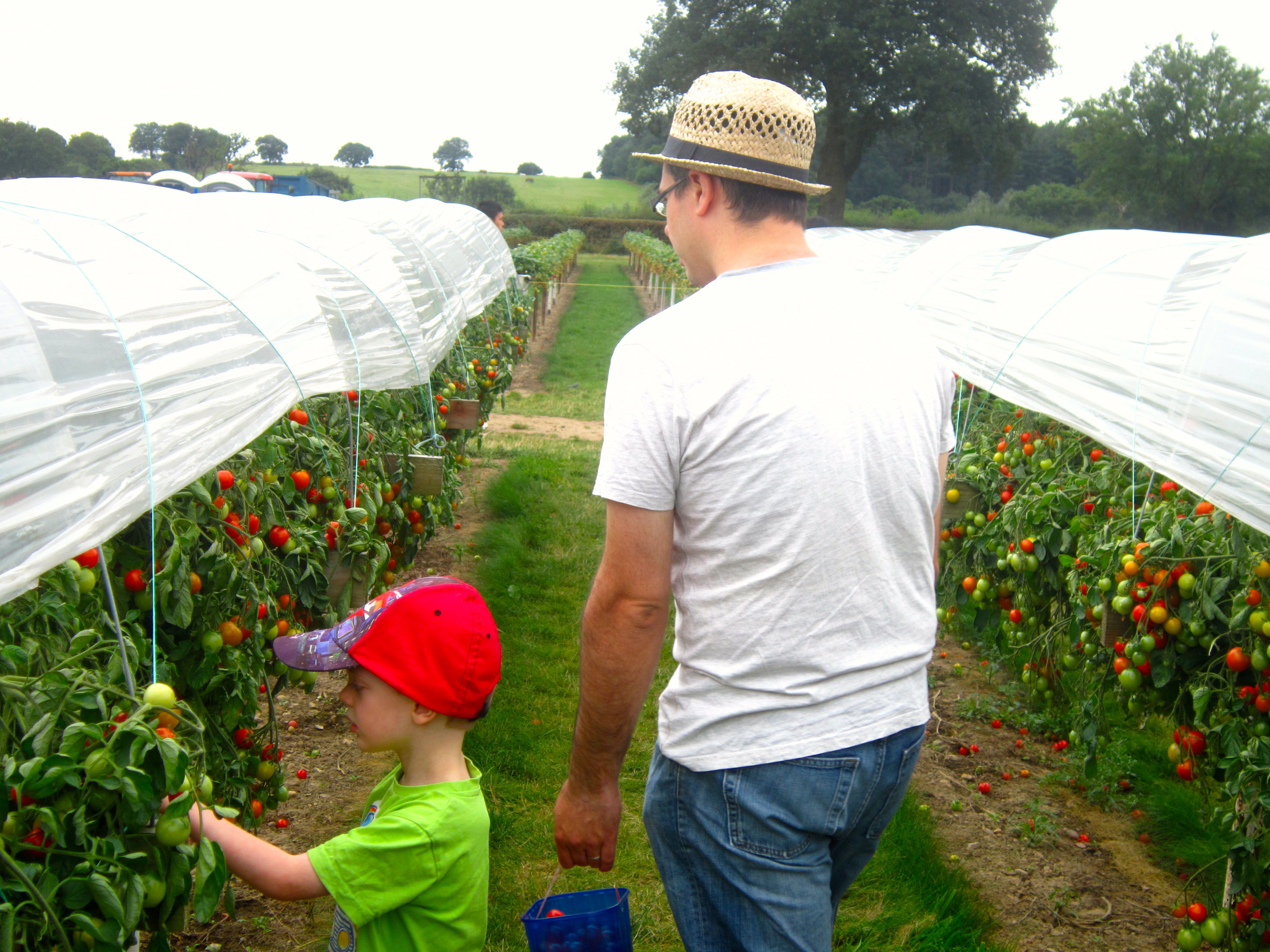 We've also been to 'the picking place' a few times. We're really lucky to have this close by since we're not likely to be particularly successful at actually growing much.
It's been fun, we'll probably carry on with the loose theme to our weeks because it helps to structure the days where there's not much else going on.
(As usual comments are off but come and say hi on Facebook or send me an email – I love to hear what you think and any more ideas for themed weeks would be appreciated)